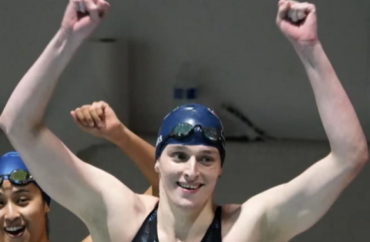 'They're using the guise of feminism to sort of push transphobic beliefs,' trans swimmer argued
Former University of Pennsylvania transgender swimmer Lia Thomas recently aired a parade of grievances against former teammates in a podcast with a fellow transgender athlete.
Thomas joined fellow former NCAA transgender swimmer Schuyler Bailar on his podcast "Dear Schuyler" to talk about ongoing controversies surrounding biological men competing against biological women and accused former teammates of being feminist hypocrites.
"They're like, 'Oh, we respect Lia, as a woman, as a trans woman or whatever, we respect her identity, we just don't think it's fair.' You can't really have that sort of half-support where you're like, 'Oh, I respect her as a woman here, but not here,'" Thomas said.
"They're using the guise of feminism to sort of push transphobic beliefs. I think a lot of people in that camp sort of carry an implicit bias against trans people, but don't want to, I guess, fully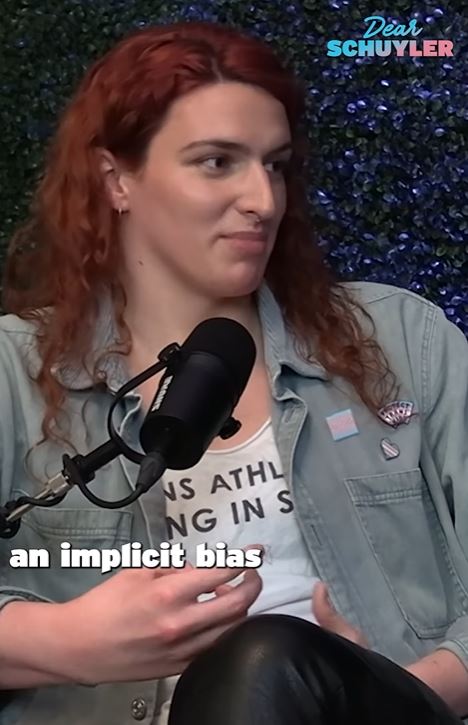 manifest or speak that out. And so they try to just play it off as this sort of half-support," Thomas said.
Brietbart reported that "Bailar agreed with Thomas and lamented how women have supposedly 'twisted' feminism to bash transgenders."
"They think about how twisted 'feminism' has become their arguments. In order to exclude anybody in the trans category, you have to reduce women to reproductive capacity, which is, in my opinion, extremely anti-feminist,'" Bailar said.
The Daily Mail described Thomas as seeming "gleeful and showed no remorse about beating biologically female athletes, despite constant criticism by her former competitor, Riley Gaines."
In response to Thomas' comments, fellow former NCAA swimmer Riley Gaines, who today is an activist defending women's sports, said she takes issue with Thomas' take.
"I take issue with the idea that strong, brave women are fake feminists. We are fighting for our right to privacy, safety, and fairness, as well as the essence of Title IX rights," Gaines told the Washington Examiner.
"In this podcast, Lia Thomas attempted to gaslight women for feeling uncomfortable with men taking our spots on the podium, taking our titles, taking our scholarships, and taking away our opportunities. It's selfish, and it's wrong. I encourage women across America to join me in this fundamental fight for the right to be a woman," Gaines said.
In contrast, Thomas has become something of a spokesperson for transgender athlete rights.
"I'm a transgender woman, a former college swimmer, and the first trans athlete to be named Division I NCAA champion," Thomas said in a video posted on Instagram. "I started swimming when I was 5 years old and it has given me so much.  …That's why it breaks my heart to see trans kids across the country lose out on these opportunities."
"The Department of Education has proposed a new rule for Title IX regarding transgender athletes; this rule would prohibit blanket bans on transgender kids, especially in grades K through 8. However, it would not prohibit discrimination against trans kids in the high school and college levels under the guise of competitive fairness."
Thomas went on to encourage supporters to back a proposal announced by the Biden administration this month to establish a ban against allowing states to forbid biological males from competing against biological females in sports.
IMAGE: 'He is an arrogant cheat': ESPN condemned for honoring Lia Thomas
Image: YouTube screenshot
Like The College Fix on Facebook / Follow us on Twitter