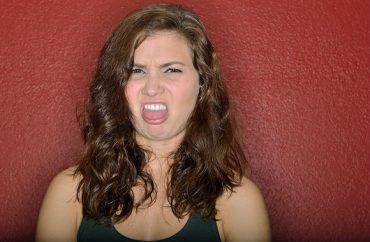 Eve Ensler graduated from Middlebury College, but "The Vagina Monologues" creator hasn't been feeling the love from her alma mater.
The liberal arts school in Vermont staged a neutered version of her signature play over the weekend, "Beyond the Vagina (Monologues)," which celebrates "femininity, however you may define it," The Middlebury Campus reports.
The original was criticized for "only focusing on a white and cis-gendered aspect of femininity":
Previously unheard narratives such as the struggles of transgender people were brought to the stage in order to contribute to a more diverse and accurate rendition of femininity. American Sign Language interpreters were also featured during every scene to further promote the message of inclusivity.
It's the second year that "Beyond" has been staged. Its new director, Sarah Karerat, wanted to "explore femininity … and its inclusion of a spectrum of different voices" by adding new scenes:
New to this year's performance were several informative pieces that helped the audience "distort and problematize the single vision of femininity" so that "more and more individuals could identify" with the narratives, according to Karerat. Scenes such as "When Abuse & Incarceration Intersect" and "Intersex Fact" shed light on the injustices that women face in our prison systems and the moral and ethical questions that arise from intersex surgery on children.
She also wrote a new scene on "the importance of reproductive justice":
Serving as a "collective call to action," this piece reminded the audience that "everyone has a stake in reproductive rights." Connecting reproductive justice to all other human rights issues, the company called out the entwined oppressive systems in our country through their honest and vulnerable declarations of solidarity and resilience.
Naturally, men were told to "take a step back and just listen," though it's not clear how Karerat defines "men."
IMAGE: Aspen Photo/Shutterstock
Like The College Fix on Facebook / Follow us on Twitter