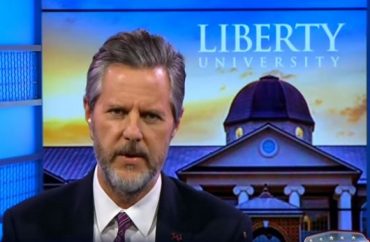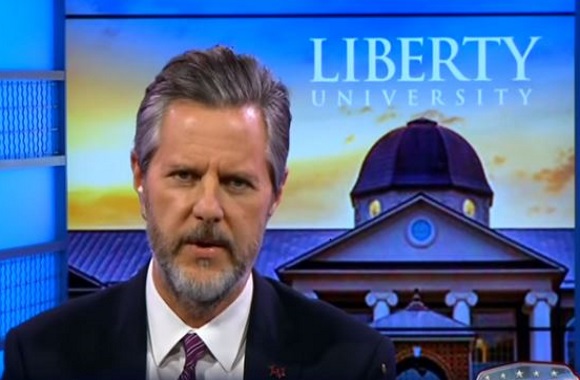 UPDATED
Several students argue Liberty is the model for reopening
When the coronavirus began picking up speed in early March, most governors made the hard decision to lockdown their states. This led almost every college in the country to move the rest of their spring semesters online, and they sent most students packing.
But Liberty University quickly became an epicenter of media controversy when President Jerry Falwell Jr. announced he would reopen his campus to students who needed to stay, especially international ones who had nowhere else to go.
Falwell was accused of putting the campus community in a dangerous and reckless situation and publicly shamed as the mainstream media insisted Liberty would be a coronavirus hot spot.
Instead, it ended the school year with zero campus cases.
"We are thankful to God that nobody who lived in a campus residence hall or who worked in a campus office tested positive for the virus," Falwell stated in a farewell note as the semester ended. "No positive COVID-19 test anywhere in our region was linked to Liberty students who returned to their dorm rooms after Spring Break."
"The only COVID cases in the university community were employees working from home or offices off-campus and their infections were all traced to contacts in the local community with persons infected with COVID who were not related to Liberty."
Falwell told Fox News that Liberty became "the model" for other universities to follow in terms of keeping operations going amid a pandemic. In interviews with The College Fix, many students said they agree.
"All classes were moved online and all university buildings were open but were restricted to ten people at a time," said senior Carter Chapman. "There were no places to sit and relax as all tables, chairs and booths were taped off and closed due to the virus."
He said he feels like university leaders "put the students first in keeping everything open so they could use the money they had spent on school as they wished."
"… All in all I found Liberty responded extremely well and looked at the students' interests before jumping to conclusions on the virus."
Liberty senior Corey Jones said he was aware of many safety measures over the last two months. He said on-campus social spaces were blocked off, on-campus meals were restricted to take-out, and staffers frequently wiped down regularly touched surfaces. Jones also cited a surprise health inspection on campus by the Central Virginia Health District in March during which zero health violations were found.
A local news report noted that "food in the areas, including the buffet line, was being served by employees. Usual self-serve products, like bags of chips, were relocated behind countertops, while condiments were given in single packets. Staff were sanitizing equipment like soda machines and utensil dispensers every fifteen minutes."
"Liberty's model worked because it was non-reactionary and reasonable," Jones said. "Not only were students protected, they were prioritized."
Anna Kelchner, a junior who stayed on campus, told The Fix she noticed hand sanitizer peppered the campus and social distancing was enforced in every building that was open.
Recent grad James Nyberg said he was surprised Liberty received so much criticism given that many universities remained open for international and grad students as well, not just Liberty.
"I believe this further reinforces the selective criticism of Liberty and Liberty alone," Nyberg said.
One online student, McKenna Dallmeyer, told The Fix that she thinks Liberty gets so much flak because it is a large Christian school and its president is an ally of President Donald Trump.
"For a virus that disproportionately affects older citizens, it did not make rational sense to uproot and displace a younger age group for the sake of looking 'good' in the media's eyes," she said.
"The media looks for any opportunity to pounce on this Christian, conservative college and paint it as an irresponsible, science-denying institution," she said. "This is wholly false and if they bothered to look at facts, like they always tout they do, they would see that many other colleges were enacting the exact level of caution as Liberty University."
While many in the mainstream media did not correct the doom-and-gloom record it painted about Liberty in March, The Wall Street Journal picked up the story in mid-May to note that while Falwell was attacked for keeping the campus open, "he now seems to have made a good call."
Columnist William McGurn noted that at "this moment other universities are making their own decisions about reopening come fall. Given the uncertainty still remaining—and the sometimes conflicting advice—surely the way forward is to determine who's been successful and then seek to understand why—and to root for others to succeed whatever they try."
Liberty University is planning to reopen fully with residential classes in the fall.
MORE: Lots of colleges let students live on campus amid COVID
Editor's note: The story was updated to correct that Corey Jones was not on campus after spring break.
Like The College Fix on Facebook / Follow us on Twitter