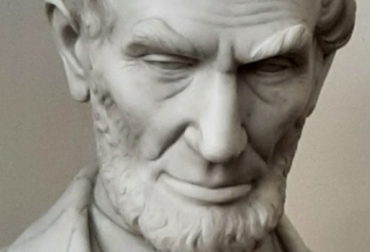 A bust of President Abraham Lincoln that was quietly removed from the Rare and Manuscript Collections section of Kroch Library at Cornell University during the summer of 2021 after a concern was lodged once again graces the halls of a library at the Ivy League school.
It was recently installed in its new home — a very prominent, visible spot in the Uris Library, one of the school's most heavily traversed libraries.
Weighing in on the development is Cornell University alumnus Ken Wolf, '76, co-founder of the Cornell Free Speech Alliance and its chairman and treasurer.
OPINION: 'This moment should be celebrated'
The Cornell Free Speech Alliance was founded about a year ago for the express purpose of supporting freedom of expression, viewpoint diversity and academic freedom at Cornell. We are non-partisan and non-political. All of our founders and most of our supporters are Cornell alumni, faculty and students.
We cherish our experience at the school and very much want Cornell to remain an elite institution where, as Ezra Cornell once stated, "… any person can find instruction in any study."
Unfortunately, Cornell and many institutions of higher learning in the U.S. have developed a monoculture where it is exceedingly difficult for students and faculty to voice opposition to the majority, debate mainstream ideas, and pursue the truth rather than just accepting the current orthodoxy.
The Lincoln bust removal was a sad example of the culture problem at Cornell.
This bust was the last sculpture made of Abraham Lincoln before his assassination. Ezra Cornell was a well-known abolitionist. Cornell, founded in 1865, is the only Ivy League school whose founders and early leadership had no relationship whatsoever to the institution of slavery.
So owning and displaying the Lincoln bust at Cornell was a tribute to its founder and a source of pride for many Cornellians. In August 2021, the bust was removed from the Kroch Library, allegedly on the basis of a single complaint: no discussion, no public debate, no satisfactory explanation. This was an affront to the notion of viewpoint diversity.
Due primarily to the efforts of Randy Wayne, a plant biology professor at Cornell, who waged an unwavering campaign to uncover why the bust was removed and have it returned, today it is now in a prominent location at Uris Library.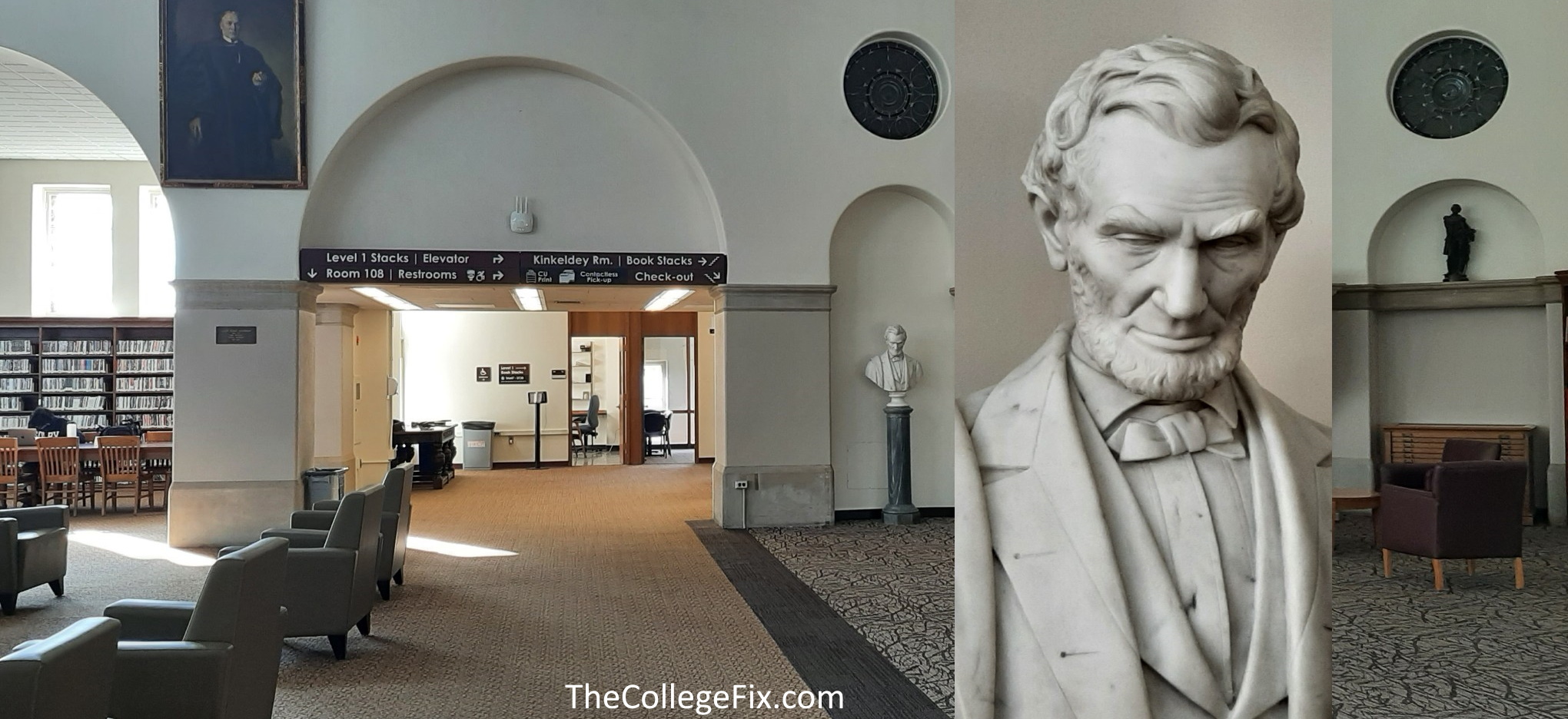 With behind the scenes efforts by CFSA, many individuals and organizations wrote letters, demanding answers from the library and the administration and asking for the bust to be returned. The College Fix, which first reported the story, and at least 30 other media outlets were instrumental in applying pressure to achieve this outcome.
CFSA and its 6,000 supporters actively participated in that effort, and I believe that the great majority of Cornell's 200,000-plus living alumni are very happy that one of the greatest historical artifacts has been returned for public display and appreciation at Cornell.
I might add that the return of the bust was conducted without fanfare or publicity, much like its removal.
CFSA believes this moment should be celebrated. People and institutions sometimes make the wrong decision. It takes individual courage and institutional self-confidence to reverse course — so the Cornell administration and its library leadership should be applauded for doing so. This is a win/win for all members of the Cornell community.
MORE: Cornell to reinstall Lincoln bust, will place it in 'the heart of our Ithaca campus'
IMAGES: Randy Wayne
Like The College Fix on Facebook / Follow us on Twitter