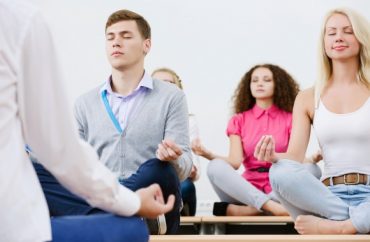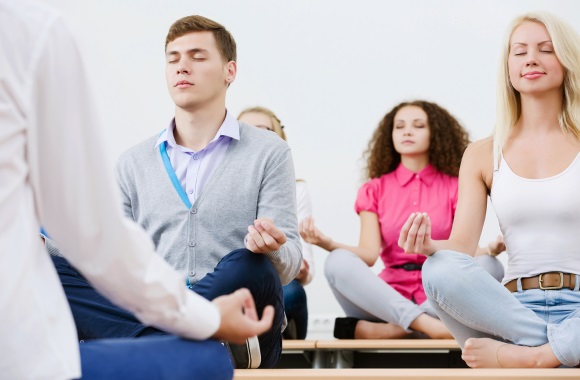 Last spring the Cheltenham School District near Philadelphia played host to one of its worst student brawls in recent memory: Seven teachers and three security guards were injured in a melee at Cheltenham High School.
According to a survey of district teachers, in an effort to make the "numbers look good," it appeared administrators had been meting out discipline only when they had to, and even then it often didn't match the severity of a student's infraction.
That survey allegedly was supposed to be kept "in-house"; when word of it got out, five teachers involved with it were given formal reprimands.
But do not fret — the district is doing something about its issues. According to Philly.com, at a cost of least $648,503 it has hired "three new climate and culture administrators, two new mental health and wellness counselors," an in-school suspension coordinator, and has established "mentoring partnerships with groups like Black Men at Penn and the American Association of University Women."
Some of these new staff are involved in initiatives such as "teaching mindfulness," (student) meditation, and "peer mediation."
Most new initiatives in Cheltenham […] take the carrot approach to encouraging good conduct, rather than the stick of harsher discipline.

Through a program called Positive Behavior Interventions and Supports, or PBIS, Cheltenham High School launched a youth court where student judges and juries decide minor disciplinary cases; turned to peer mediation to resolve disputes or bullying between kids; and worked with teachers to promote "restorative measures" aimed at teaching students to behave better, rather than just doling out punishments.

"With minor offenses, we're saying how can we have this be a learning experience and use it to establish or mend the relationship?" [Principal Ray] McFall asked. "If there's an incident where a student is disrespectful in class, rather than simply write a referral and have that student be disciplined, a more appropriate response might be a conversation between the student, parent, and teacher …" …

But nothing dramatizes the desire by Cheltenham school leaders to change the classroom culture better than the push for mindfulness instruction. [Cindy] Goldberg, a former second-grade teacher who became interested in meditation to reduce stress about a decade ago, earned a certificate in applied positive psychology – along with 26 other Cheltenham teachers – and began working earlier this year with students in the district's four elementary schools, where she teaches six weekly lessons.
Goldberg has now taken her initiative to the high school. In a freshman exercise
[…] she asked the ninth graders to try keeping their mind on one thought for a minute. A few students closed their eyes, while others put their heads down. Only four or five said they were successful.

Goldberg asked the kids to breathe through their noses and be mindful of each breath. "And just enjoy this moment. It's one of the few times in your day someone is going to ask you to do nothing. And doing nothing is good for you."
MORE: Recent melee at Philly school was predictable if teachers were heeded
MORE: Teachers who warned of school violence are reprimanded by district
Like The College Fix on Facebook / Follow us on Twitter