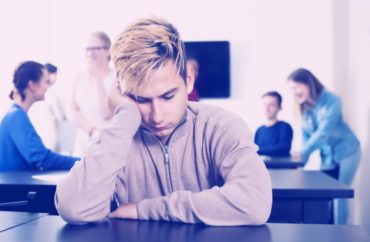 In contrast, only 15 percent of Democratic college students will, survey results show
More than half of Republican college students say they'll self-censor in class this fall given the politically charged climate America is in today, according to the results of a College Fix survey.
The online poll asked 1,000 college students: "With the current political climate, do you expect to self-censor yourself in class this semester so your professors or peers don't take offense at your ideas?"
Fifty-four percent of Republican-identified college students responded yes, they plan to self-censor, while 35 percent said no and another 11 percent are unsure.
In contrast, only 15 percent of Democratic-identified college students plan to self-censor, while 68 percent said they would not and 16 percent said they're unsure.
Put another way, Republican college students are three times more likely to self-censor than Democratic ones, the poll results show.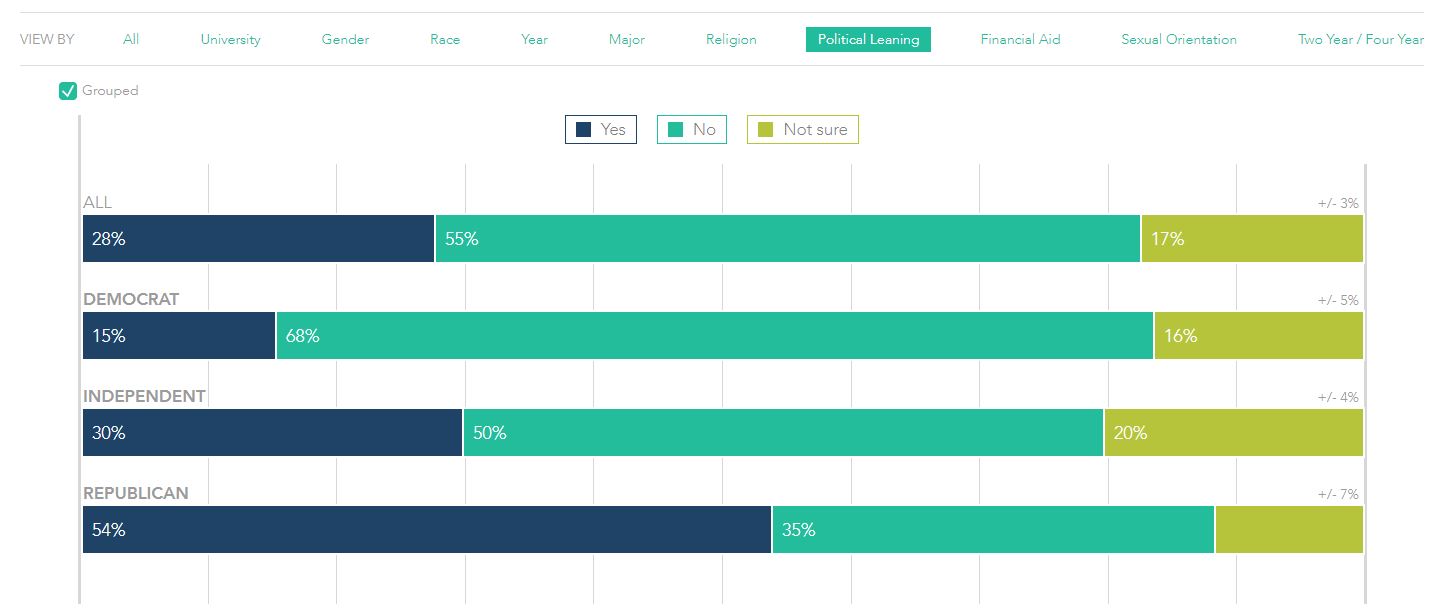 The results also found that white students are more likely to self-censor than black or Latino students, at 30 percent compared to 20 percent and 21 percent, respectively.
Overall the results found that 28 percent of students expect to self-censor while 55 percent do not and 17 percent are unsure.
The poll was facilitated by College Pulse, a survey and analytics company focused on college students. Fielded August 5 through August 7, the margin of error is plus or minus 3.5 percent.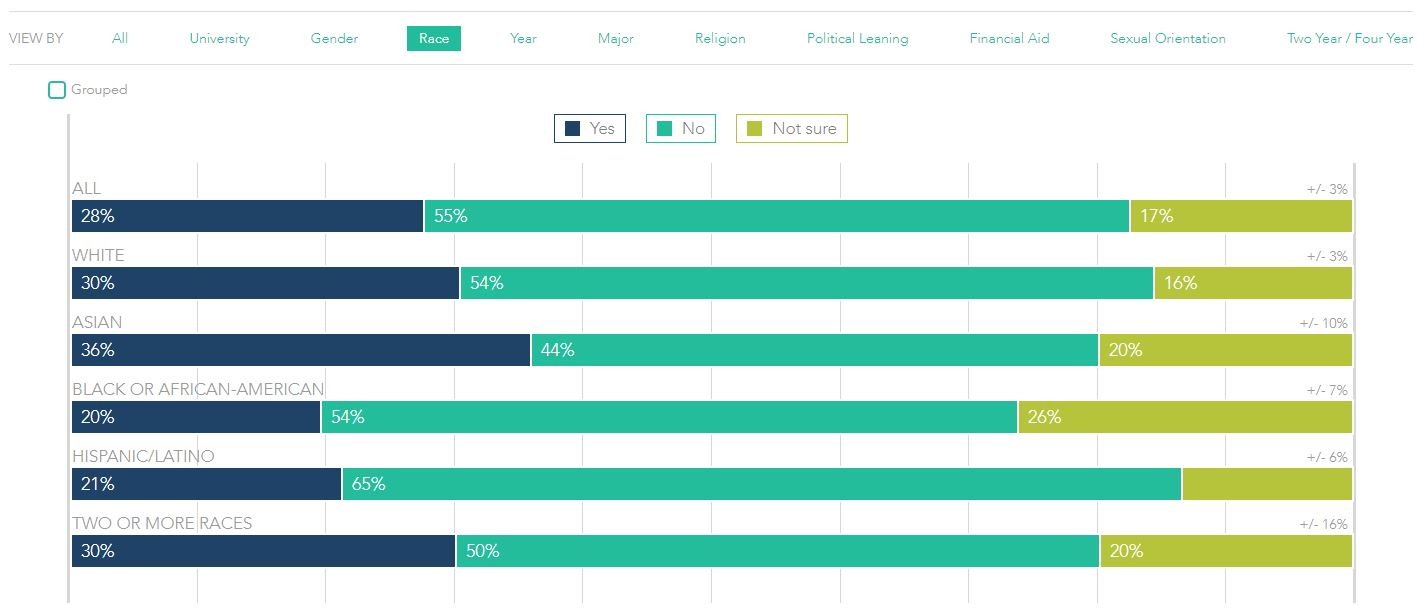 Asked to weigh in on the survey results with regard to the large gap between Republican and Democratic students' willingness to self-censor, Nicole Neily, president of Speech First, said the statistics are not surprising but they are distressing.
"The window of acceptable discourse on modern college campuses is very narrow — and has moved increasingly far to the left," Neily told The College Fix via email.
She noted that students' opinions can often be perceived as "hateful," "biased" or "offensive," which could lead to disciplinary hearings.
"Beyond disciplinary proceedings, students also credibly fear their peers, who are increasingly intolerant of differing viewpoints," she said. "Rather than leverage the tools of discussion, debate and persuasion, students now seem inclined to strong-arm their peers into compliance through cancelling and doxxing — allegations that last forever on the internet, and have the very real possibility of ruining someone's future professional opportunities."
Spencer Brown, a spokesman for Young America's Foundation, echoed a similar sentiment to The College Fix.
Being "outed" as a conservative on campus "is a fearful specter for many students, a testament to the damage leftists have done within the institutions that ought to encourage questioning and respectfully dissenting in pursuit of greater understanding," he said via email.
He said the so-called "woke mob" has taken control of campus and is forcing out dissenting ideas.
"The resulting institutional reality is one where trigger warnings and speech codes take precedence over the Constitution, where students are taught to say 'ouch' when they hear something they disagree with, and where—confusingly—both speech deemed unpopular and silence deemed inappropriate are treated as physical violence," Brown said.
He pointed out that retribution for expressing conservative thought on campus could include visits from bias response teams, mandatory sensitivity training, exclusion from campus activities or leadership opportunities, and even threats of physical violence from peers.
"Speaking up to question presuppositions or even just engaging in healthy discussion can bring lasting consequences," Brown said. "This reality is antithetical to the practice of higher learning, and it means fewer and fewer students are willing to speak up."
MORE: 73% of Republican students have withheld political views for fear grades would suffer
IMAGE: Iakov Filimonov / Shutterstock
Like The College Fix on Facebook / Follow us on Twitter