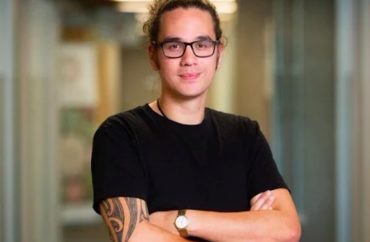 New Zealand indigenous academics are at it again, this time recommending the incorporation of their "lived experiences" and "observations" into quantum physics.
Jacob Ngaha of the University of Auckland, the "first Māori quantum physicist," recently told Waatea News.com that Maori experiences and perceptions could "compliment western scientific discipline."
"There's always more than one way to do things," Ngaha (pictured) said. "If you're doing an experiment, depending on what you want out of an experiment there are different methods you take, different tools you use and I think science is overruled and no different."
Ngaha added that the Maori knowledge system known as mātauranga "is definitely better at looking at certain things." He noted the Maori had "navigated the vast Pacific using celestial navigation, showcasing their scientific expertise."
"I think also, depending on what you're looking at and what area you're in there's a stronger foundation of mātauranga Māori," Ngaha said. "I think those were the sort of things our tūpuna [ancestors] were doing, you know we're talking about biology, genetics and environmental science. Those are very lived experiences."
MORE: New Zealand says indigenous 'ways of knowing' are equal to modern science
Ngaha said with Maori entering the realm of quantum physics, the mātauranga could be "expanded" with more of that subject area — and vice versa.
If you're doubting how mātauranga can compare to Western science (like quantum physics), Ngaha says this: "Mātauranga […] should be acknowledged and respected, highlighting that it encompasses a deep understanding of biology, genetics, and environmental science from a Māori perspective."
Keep in mind that according to mātauranga, the forest god Tane is the creator of all humans, plants and animals, and when it rains it's because the goddess Papatuanuku has "shed tears."
A few months back, several University of Auckland academics who share Ngaha's beliefs "challenged the status quo" by "explor[ing] different ways of creating ecosystems or 'flourishing forests' of Māori scientists to advance 'pūtaiao,'" the Maori way of conducting research.
They said Maori in research leadership roles could help establish a "decolonising agenda" and center the "epistemology, ontology, axiology and positionality of researchers in all research."
h/t to The Flickering Beacon
MORE: Indigenous scholars group: Listening for alien civilizations is 'eavesdropping,' 'surveillance'
IMAGE: Waatea/Twitter
Like The College Fix on Facebook / Follow us on Twitter