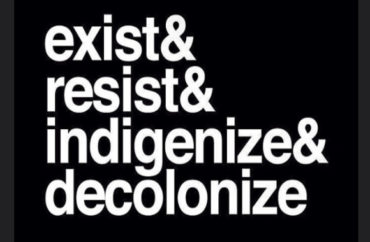 A year and a half ago, Oxford University Professor Emeritus Richard Dawkins took to task the Royal Society of New Zealand for its "appalling failure" to defend science.
But … defend it from what?
The New Zealand government was making a push to utilize "matauranga," the indigenous Māori knowledge system, in the country's science courses.
According to Kiwi academics, matauranga is a way "to critique the academic disciplines of Western science" which (they claim) "are a colonial construct within the global colonising agenda."
Matauranga includes premises such as the forest god Tane is the "creator of humans" and all forest plants and animals, and that it rains when the goddess Papatuanuku "sheds tears."
Others might dub such stuff "faith."
In a paper published in April ("an affirmation of the work and discourse of Indigenous scientists"), several academics argue in critical-theory style that the Māori "pūtaiao," or "way of conducting research," should have indigenous people in leadership roles, set a "decolonising agenda" and center the "epistemology, ontology, axiology and positionality of researchers in all research."
MORE: South African academics offer a glimpse of what 'decolonization' means for science
Critically, these methodologies demand centring [sic] of the researchers' positionality within the research standpoint and inform the theoretical framing of research. As researchers, we then reflect on our experiences of researching within the science academy. This theoretical foundation, methodological standpoint and reflective practice lead our collective and radical imagining of a re-emergence of Pūtaiao, transforming science through Graham Smith's Transformative Praxis of conscientisation, resistance and transformation.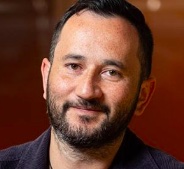 The University of Auckland's Te Kahuratai Moko-Painting (pictured) and Tara McAllister continue the magniloquence in a recent U.A. campus article:
To challenge the status quo, we explored different ways of creating ecosystems or "flourishing forests" of Māori scientists to advance pūtaiao. This includes creating networks of Māori staff in science by establishing research centres […] It also means creating research projects that move beyond the siloed disciplines within the science system. In this way, pūtaiao enables Māori to see themselves and be seen within science.
In 2021, "prominent academics and other public figures" numbering over 2,000 ripped matauranga critics and claimed it, along with other indigenous knowledges, "are not lesser to other knowledge systems."
But Oxford's Dawkins said matauranga and the like should be taught in anthropology, not hard science, courses.
"The Royal Society of New Zealand […] is supposed to stand for science," he said. "Not 'Western' science, not 'European' science, not 'White' science, not 'Colonialist' science. Just science. Science is science is science, and it doesn't matter who does it, or where, or what 'tradition' they may have been brought up in."
MORE: University's 'decolonization' effort: Ask if you're citing 'mostly white or male' mathematicians
IMAGE: dignidadrebelde/Flickr.com; U. Auckland screencap
Like The College Fix on Facebook / Follow us on Twitter