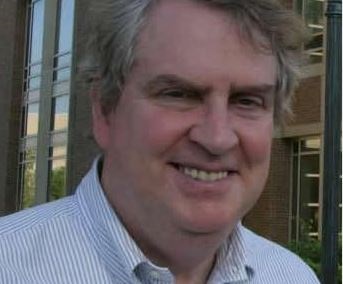 There appears to be a new unwritten rule for faculty at Marquette University: Don't name any student – even a grad student who teaches undergrads – on the Internet.
Professor John McAdams, who raised the plight of a student whose graduate teaching instructor told him he couldn't disagree with gay marriage in class, shared the letter he got from the administration earlier this month explaining his punishment.
The school had been fuzzy on exactly why McAdams had been removed from teaching duties and banned from campus – a sanction that outraged even McAdams' nemesis on campus.
According to the Jan. 2 letter from Dean Richard Holz:
Your recent actions in publicizing on the internet the name of our now-former graduate student, who had been secretly recorded by one of her students [redacted], require University review. Whatever your views of this secretly-recorded exchange in the graduate student's office … you had no justification to put our graduate student's name in your internet posts. The personal impact on her was plainly foreseeable, as detailed (only in part) as follows.
Because of McAdams' "unilateral, dishonorable and irresponsible decision" to name now-former grad student Cheryl Abbate as an intolerant instructor, some people sent her "hate-filled and despicable emails" and one person delivered what appears to be a tongue-in-cheek admonition to "abort yourself" in her campus mailbox, Holz said.
The dean said McAdams had been warned "on multiple prior occasions not to publicize students' names in connection with your blog posts."
McAdams lawyer responded in a lengthy rebuttal dated Wednesday, saying Marquette has still not given any justification based in its own written policies for its treatment of McAdams, and that they were "headed for litigation."
A school spokesman's comment in the Journal-Sentinel that McAdams' ban is for the "safety" of students is "preposterous," lawyer Rick Esenberg said, noting that McAdams still hasn't been accused of any written policy violation:
It was wrong, [Holz] says, because, even though Marquette made Ms. Abatte solely responsible for the class in question and placed her in a position of authority over undergraduates, she was still "only" a graduate student. As such, she apparently cannot be publicly criticized. …

Dean Holz calls Dr. McAdams' conduct "dishonorable and irresponsible," presumably intending to invoke the Faculty Statutes' description of conduct that may constitute cause for termination. There is no sense in which Dr. McAdams conduct can reasonably be called either of these things.
Even if there is an "unstated" exception for responding to grad students by naming and shaming their behavior as classroom instructors, the school spokesman has already said professors can "voice an opinion about whether a potentially controversial offensive subject should be allowed by a TA to be discussed in class," according to Esenberg.
That claim that McAdams has been warned on "multiple prior occasions" about naming students on the Internet is BS, Esenberg says: He was simply told to be "mindful" about his interactions with students after some Palestinian student activists complained they felt "intimidated" when McAdams interviewed them:
The letter says nothing about not publicizing any students' names – much less those that the university has placed in charge of courses.
McAdams' vehement blogging has never previously provoked "threatening" emails to his targets, but that's the rough and tumble of academic discourse if it does happen:
Certainly Ms. Abbatte, if she wishes a career engaged in public and academic discourse over matters of ethics, is going to have to get used to this. Judging from her personal website, she is certainly capable of fending for herself. …

One would hope, in light of recent events in France, that the university does not believe that freedom of expression must be restricted less it provoke illiberal extremists.
Read Holz's letter and Esenberg's rebuttal, including the "procedural irregularity" by which McAdams was banned.
Like The College Fix on Facebook / Follow us on Twitter