Rape-prevention training doesn't work, Title IX director admits
Taking a page from the Democratic Party's new platform language in favor of taxpayer-funded abortions, University of Maryland student leaders have decided that accused students should pay for their own prosecutions.
BuzzFeed reports the Student Government Association approved a $34 fee that students must pay every year, which is expected to nearly double the budget of the Title IX office.
It will now go before President Wallace Loh and the Board of Regents, who "rarely veto what the student government approves":
The university told BuzzFeed News it supports the new fee, saying in a statement that "having the students' support is tremendously important."
Several interesting items in this @BuzzFeed piece on mandatory Title IX fee at Univ. of Maryland:https://t.co/zQGsg7VDwj

— KC Johnson (@kcjohnson9) October 11, 2016
The Title IX office is only two years old, but its budget jumped from $643,000 the first year to $1.01 million the second.
It's still not enough for Director Catherine Carroll, whose gripes before student leaders about the average investigation length – 140 business days – led them to approve the mandatory student fee two weeks ago (see the first few minutes of this video).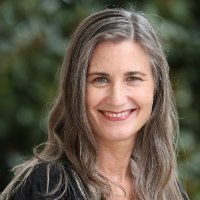 Recall that Carroll was a leading candidate for the University of Oregon's top Title IX position earlier this year, and that she literally wrote the book on favoring sexual-assault accusers in campus investigations, arguing that cross-examination is inherent "harassment."
Apparently her public beef with President Loh, who argued against classifying sexual "touching" as "assault" and has spoken in favor of students' First Amendment rights, was not enough for Carroll to leave UMD.
MORE: Top Title IX candidate wrote the book on favoring rape accusers
The measure's sponsor, A.J. Pruitt, told BuzzFeed he's "not excited" about students shouldering the burden of Title IX compliance, "but it gets us to fully funding the office in a short amount of time."
Carroll told student leaders that the fee revenue would let her hire a deputy, two more investigators and a "manager of rape prevention programming" who would supplement the mandatory sexual-assault prevention training for students:
"None of us are under the illusion it's going to change their behavior. It's not even intended to," Carroll said of the online course. "It's really to put them on notice this is what our policies are."
This comment drew notice from Brooklyn College Prof. KC Johnson, who closely follows campus sexual-misconduct investigations and resulting due-process litigation.
1/Rare candor from TIX coordinator of disinterest in prevention & emphasis on punishment; "put them on notice" for defense in lawsuits: pic.twitter.com/FG9RzAhl5p

— KC Johnson (@kcjohnson9) October 11, 2016
Read the BuzzFeed story and our earlier coverage of Carroll.
MORE: The media finally notice the '1 in 5' campus rape stat is bunk
MORE: Hate speech is free speech, and you can't punish it
Like The College Fix on Facebook / Follow us on Twitter
IMAGE: Jeka/Shutterstock