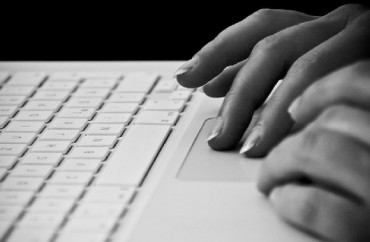 In a move that will cost $20 million, students in third through twelfth grade in the Springfield Public Schools (Massachusetts) will be given their own laptop to use during the school day.
Superintendent Daniel Warwick tells MassLive that this is a "social justice" matter, an effort to bridge the so-called "digital divide" if you will:
"This is an urban environment where many of our students are in high poverty rate situations, and with this technology they should be able to compete with any other student. We are providing technology to bring them into the 21st century and make them college and career ready."
Currently, the district will lease 20,000 laptops for four years and will be used only in schools, but Warwick noted students may be able to take them home in the future.
"It's something we have been working towards for about four years now," Warwick said.

The school department has been working with the School Committee to put aside $5 million in the budget for the last four years to lease the computers, about 20,000 in total. They have also set aside money for all of the infrastructure necessary to make the schools wireless internet ready, he said.

MORE: Technology professor bans … technology in his classroom

The laptops cost about $20 million and will be leased for four years. As the computers break down or technology advances, they will be replaced.

School Committee vice chairman Christopher Collins said the committee wanted to make the new technology a priority.

"A few years ago, we decided that this is something we needed for our students and began to put money in the budget to pay for it," he said.

Warwick said the computers will not only help students learn, it will also expose them to technology they may not have at home.
Why is the district putting out the equivalent of $1,000 per computer when quite adequate devices can be found these days for less than two-thirds the cost? Even if the current contract includes replacements (but how many?) and tech support, some commenters at the article rightly point out that good Chromebooks can be purchased for the approximate cost of the per-year/per-computer lease Springfield is using.
Furthermore, technology certainly is no classroom pedagogical panacea. While the word "technology" sounds rather palatable, unfortunately some of the most popular ed tech is not very effective. "Education technology has seen over $3 billion of venture capital investment in the last two years," writes Austin Dannhaus at edSurge. "A corresponding rise in education outcomes, however, has been much more elusive. "
Lastly, almost two-thirds of teachers say they do not get enough training when classroom tech is made available to them.
h/t to EAGNews.org
MORE: Technology exacerbates rich-poor achievement gap
MORE: LA schools switch to laptops after iPad bungle
Like The College Fix on Facebook / Follow us on Twitter