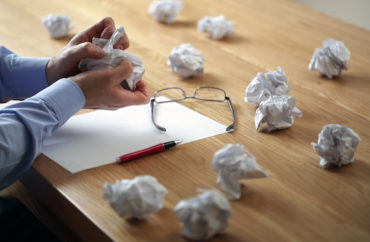 UPDATED
Death rate 'biased upward by a substantial amount'
As coronavirus hysteria dominates the globe, scientists and health experts and professors have taken to major news outlets citing shocking data and grim projections to stress the disease's purported severity. But some academics and medical experts believe that the threat of the disease is being wildly overblown based on what we know about it so far.
Jay Bhattacharya, a professor of medicine at Stanford University, told The College Fix that there are "at least two major problems with current estimates of the COVID-19 mortality rate," and that the estimated death rate is likely far too high.
Bhattacharya, along with Stanford medical professor Eran Bendavid, wrote in an op-ed in The Wall Street Journal late last month that popular assumptions of the fatality rate of COVID-19 could be "orders of magnitude" too high.
"Fear of Covid-19 is based on its high estimated case fatality rate—2% to 4% of people with confirmed Covid-19 have died, according to the World Health Organization and others," the professors wrote. They argued that preliminary data indicate a possible fatality rate as low as 0.06 percent.
In his interview with The College Fix, Bhattacharya outlined why the widespread estimates of that rate are likely very flawed.
"First, they are based upon a testing technology that registers as positive if the virus is present and negative if not. Patients who are infected and recover are not counted. The second problem is that the set of people who are tested tend to be people who are relatively advanced in the course of disease," he said.
"Together, this means that the COVID-19 mortality estimates are biased upward by a substantial amount," he added.
The professor suggested that the coronavirus may have infected far more people than scientists currently think.
"In a distressing number of cases (especially older people with chronic diseases) COVID-19 can be deadly, so it is not something to take lightly. I do believe that the mortality estimates that have been widely published are too high, but at the same time I think the disease is more widespread than people have thought to date," he said.
"The key missing piece of information is the population seroprevalence of antibodies to COVID-19 infection. We cannot really know its lethality and its spread without knowing that number," he added, noting that he and his colleagues are working on a study that may help ascertain that number.
Multiple doctors, scientists push back against hysteria
Bhattacharya and Bendavid are not the only scientists hoping to inject a measure of circumspection into the coronavirus debate. Stanford epidemiologist John Ioannidis recently argued that the data being popularized is "flawed" and that "if we had not known about a new virus out there…the number of total deaths due to 'influenza-like illness' would not seem unusual this year."
"At most, we might have casually noted that flu this season seems to be a bit worse than average," he said, adding that "the current coronavirus disease, Covid-19, has been called a once-in-a-century pandemic. But it may also be a once-in-a-century evidence fiasco."
George Avery, a former advisor to the Centers for Disease Control and Prevention, also critiqued the government crackdowns, writing in an essay in The Fix that the death rate is much too low to justify the panic.
Avery, a former professor of public health at Purdue University, wrote in The College Fix last week that the response to this pandemic has been an "overreaction," and suggests that research actually shows death rates to be drastically lower than the numbers claim, because the numbers only include the confirmed cases.
"What we are likely seeing, in my estimation, is an epidemic with a real case fatality rate between 0.2 and 0.5 percent, which is similar to the 1957 Asian Influenza A:H2N2 or 1968 Hong Kong Influenza A:H3N2 pandemics," he wrote.
Bhattacharya, for his part, says the ultimate death rate may be even lower than the common influenza.
"In my analysis, I believe that the true mortality rate is likely to be about like the flu, maybe a bit less. The problem is that there is no vaccine, so it is likely that it will ultimately infect a higher fraction of the population than the flu. However, there are many smart people who disagree with my assessment and who believe that the disease has a higher mortality rate than I believe and is less widespread," he said.
He said that the United States can prepare for these types of outbreaks in the future, but "to do so will require a thorough revamping of our strategy of tracking known infections and novel infections as they arise. The emphasis needs to change toward population representative tracking."
CORRECTION: The Fix incorrectly described George Avery's relationship to Purdue University in the original article. He is a former professor there. The article has been amended.
MORE: Stanford epidemiologist says coronavirus crackdown is based on bad data
MORE: Research center misrepresents COVID-19 study to double death rate
IMAGE: Brian A Jackson / Shutterstock.com
Like The College Fix on Facebook / Follow us on Twitter