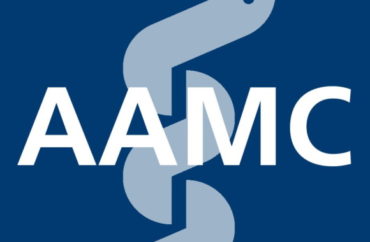 'We believe this topic deserves just as much attention from learners and educators at every stage of their careers as the latest scientific breakthroughs'
The Association of American Medical Colleges recently released Diversity, Equity and Inclusion competencies for medical educators as it works to address what it calls "factors that drive racism, hate, and bias in health care."
The DEI competencies are meant to be used to help scholars and students progress on their "DEI journeys," the association states. But some critics contend the new curriculum advances progressive ideologies.
"The AAMC is injecting political ideology into medical education and this can only detract from the real purpose of educating physicians to care for ill patients," Dr. Stanley Goldfarb, chairman of Do No Harm, told The College Fix in an email August 1.
"There is no valid basis or literature to support their contention that teaching (components) of critical race theory to medical students will improve medical care or health outcomes for Black patients," said Goldfarb, who heads the national association of medical providers that fights biased ideology in health care.
And John Sailer, a fellow at the center-right National Association of Scholars, argues that "these new competencies provide a blueprint for infusing the themes of identity politics — 'intersectionality,' 'white privilege,' 'microaggression,' 'allyship' — into medical education."
The AAMC is a Washington, D.C.-based nonprofit founded in 1876 that influences medical institutions across the country. Member institutions include 171 accredited U.S. and Canadian medical schools and over 400 teaching hospitals and health systems.
It published the guidelines in July in a document to prepare "culturally responsive" physicians who "provide care that is equitable."
"Since the founding of the United States, there have been systemic health and health care inequities grounded in racism, sexism, homophobia, classism, and other forms of discrimination that still permeate our current health system," the association states.
The "Diversity, Equity, and Inclusion Competencies Across the Learning Continuum" guidelines were released after a two-year development process. Different competencies are included for three groups: recent medical school grads, recent residency grads and faculty physicians.
Examples of competencies spelled out by by Sailer include:
Demonstrates knowledge of the intersectionality of a patient's multiple identities and how each identity may result in varied and multiple forms of oppression or privilege related to clinical decisions and practice [students]

Identifies systems of power, privilege, and oppression and their impacts on health outcomes (e.g., White privilege, racism, sexism, heterosexism, ableism, religious oppression) [students]

Articulates race as a social construct that is a cause of health and health care inequities, not a risk factor for disease [students]

Practices moral courage, self-advocacy, allyship, and being an active bystander or upstander to address injustices [residents]

Role models anti-racism in medicine and teaching, including strategies grounded in critical understanding of unjust systems of oppression [faculty]

Role models how knowledge of intersectionality informs clinical decision-making and practice [faculty]
The document also contains a glossary defining terms like colonization, gender identity and systems of oppression.
"We believe this topic deserves just as much attention from learners and educators at every stage of their careers as the latest scientific breakthroughs," wrote Dr. David Skorton, president of the AAMC, and Dr. Henri Ford, chair of its Council of Deans, in announcing the guidelines.
Skorton told The College Fix in an email August 1 that the AAMC's responsibility is "to work with our member institutions to disseminate effective new curricular approaches based on scientific evidence."
"We have evidence that supports that race is a social construct, and there is a growing body of evidence about what race is and isn't, and its impact on health. These new insights are improving medical practice and allow us to shift our thinking in medical education to better prepare tomorrow's doctors," Skorton said in his email, also noting that the new competencies are "grounded in the STEM disciplines."
But Do No Harm published a commentary in July criticizing the competencies, arguing if "these competencies are implemented, today's medical students, who are tomorrow's medical professionals, are going to be some of the worst woke activists in America."
Goldfarb, in his email to The Fix, said the competencies lack an explanation of how the topics will lead to better care, stating that they "promote the false notion that all Black patients are uniform in their needs and desires (racial essentialism) rather than individual patients that need to be treated as individuals."
He added that "those who do not share the political ideology expressed by the curricular competencies will feel alienated and will further the problems of burnout that plague the medical workforce."
MORE: New policy to force Indiana University med school faculty to push diversity, equity and inclusion
IMAGE: AAMC
Like The College Fix on Facebook / Follow us on Twitter