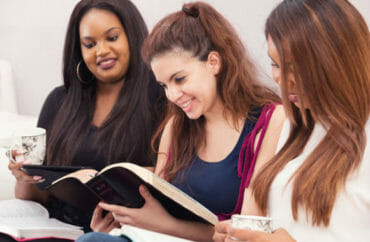 'Diminishes rights and privileges on account of religious belief'
Wayne State University has lost whatever political support it might have enjoyed from Michigan's top leaders as it fights a lawsuit by a Christian student club.
Michigan Gov. Rick Snyder and Attorney General Bill Schuette, both Republicans, agreed to a "stipulation of dismissal" from InterVarsity's lawsuit against them and the public university in Detroit.
The university claims it's not required to "subsidize" discrimination against its students by formally recognizing the InterVarsity chapter, which has a policy requiring potential club leaders (but not members) to affirm Christian beliefs.
InterVarsity sued Snyder and Schuette in their official capacities as well as the university for violating the club's rights under the First Amendment and Michigan Constitution.
MORE: WSU gives associational rights to Quidditch Club but not Christians
But those state officials have since declared they agree with InterVarsity that "denying available benefits to a student group due to its religious leadership requirements diminishes rights and privileges on account of religious belief," according to the stipulation filed Thursday.
It also "interferes with religious leadership selection and expressive association, and may constitute religious discrimination in violation of" Michigan and federal law. Snyder and Schuette agree that the Supreme Court precedent Christian Legal Society doesn't apply to Wayne State because it doesn't have an "all comers" policy.
Under such a policy, all clubs must allow all students to run for office in the club, regardless of whether their views line up with the clubs' missions. Wayne State required InterVarsity alone to accept all candidates for club office, citing the club's written policy.
When InterVarsity first sued, it said a Wayne State official implied it should change its written policy but continue its Christian requirement in practice, just as Greek-letter organizations limit membership to one sex in practice but not in writing. National InterVarsity leadership credited these written policies with drawing scrutiny from California State University, as well.
MORE: Wayne State reinstates InterVarsity following lawsuit
Remaining defendants in the litigation include the board of regents, various university officials and the director of the Michigan Department of Civil Rights in his official capacity.
Even though Wayne State reinstated the club two days after being sued, InterVarsity is continuing the suit so it doesn't have to rely on "fickle administrative grace" to remain in good standing with the administration, a spokesperson for the Becket law firm, which represents the student club, told The College Fix last month.
"This is a great day for religious freedom and free speech in Michigan," Becket Senior Counsel Lori Windham said in a statement Friday: "We hope Wayne State will take notice."
Read the stipulation of dismissal and Becket statement.
MORE: Christians put faith requirements in writing, which gets them in trouble
MORE: Judge forces U. Iowa to recognize Christian group on same terms as Muslimd
IMAGE: Dream Perfection/Shutterstock
Like The College Fix on Facebook / Follow us on Twitter