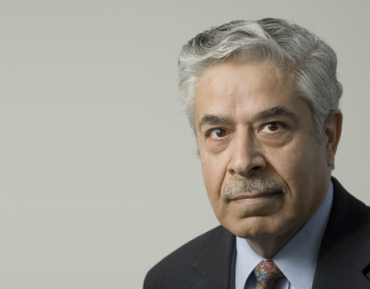 MSU professor Sharif Shakrani has been released from university affiliation after a campus investigative committee found he engaged in research misconduct, university spokesman Kent Cassella said last week in a statement.
An investigation led by two separate committees of university officials found Shakrani guilty of plagiarism and announced their findings in April after nearly eight months of investigation.
As a fixed-term faculty member who worked in MSU's Education Policy Center, Shakrani used unattributed material during a 2010 report examining the consequences of school district consolidation.
Senior associate provost June Youatt made the decision to release him from the university and suspend him without pay beginning April 27. Shakrani's contract was due to expire May 15.
"There was cause to investigate (the professor)," Youatt said. "That's the general process we use anytime there's a concern."
Read the full story at the Michigan State News.
Read our coverage of Prof. Shakrani's case here.
Like The College Fix on Facebook / Follow us on Twitter