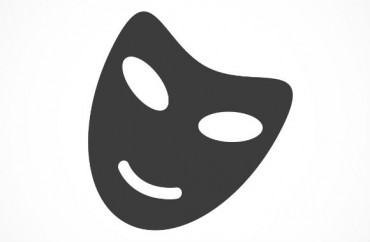 A middle schooler who dressed up as his favorite Brazilian soccer player inadvertently created racial turmoil as a photo of his outfit made its way to social media.
The student was participating in an end-of-year celebration at Veterans Memorial Middle School in Brick, New Jersey in which "teams of students represented countries from around the world."
The boy was "on a team themed for Brazilian soccer" who had "covered his face in eye black, a type of glare-reducing grease used by football and baseball players," according to the Asbury Park Press.
Parent Aimee VanDuyne's son, who is black, snapped a photo of the boy in blackface. She says her son "was shocked that no adult in Veterans Memorial's gymnasium acted, or told the boy in blackface to wash it."
Once the photo made its way to social media, that's when the you-know-what hit the fan.
"I don't blame the kid. I don't think he knew what he was doing," VanDuyne said.

"Minstrelsy is about the dehumanization of African-Americans and it is also associated with the extra-legal violence against black people," she said in an email to a reporter. "The lack of respect for the full humanity of black people is connected with the history of minstrelsy." …

Brick Interim Superintendent Thomas Gialanella said he knew the district had to act.

Gialanella said the district plans to increase sensitivity training and education for staff and students beginning in September as a result of the incident, which came during a recent celebration at Veterans Memorial Middle School.

"I think it was an innocent mistake," Gialanella said, "but on the other hand, I think we have to do some professional development on our staff and students." …

Gialanella said the boy in the face paint did not understand the meaning or history behind blackface.

"I believe after speaking to everybody over there (at the middle school) that it was an innocent mistake," he said.

The district launched an investigation into the matter and discovered that the children on the team representing Brazil had painted their faces and decorated shirts to look like soccer players, Gialanella said.

"Just one student went overboard and decorated his whole face," he said. "The student says he didn't mean any disrespect by it."
Not only did Superintendent Gialanella promise staff sensitivity training, he said the district will be "aggressive" with it.
VanDuyne, who's white but has three black children, said if faculty "were more sensitive" to minority children, this incident could have been prevented. She added "children of color are an afterthought" at the school.
A bit of advice for Ms. VanDuyne: Invoking Shaun King's name certainly won't help matters.
MORE: Millersville U. 'blackface' incident results in collective outrage, groveling by school president
MORE: High school students get 'F' on school project due to using blackface for 'historical accuracy'
MORE: Beauty mask mistaken for blackface at univ. ignites racial tensions, free speech debate
Like The College Fix on Facebook / Follow us on Twitter
IMAGE: Shutterstock