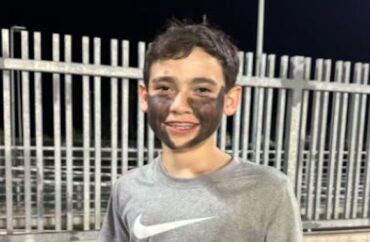 The San Diego Unified School District middle schooler who was suspended for wearing "blackface" (pictured) has had his suspension upheld — despite a legal warning from the Foundation for Individual Rights and Expression.
The description of student J.A.'s "offense" reads "painted his face black at a football game" and was noted under the category "hate incidents" with "offensive comment, intent to harm."
J.A. said the paint was just school spirit for the football game. His parents told school officials he never even heard of "blackface" until someone told him about it.
These didn't matter. Muirlands Middle School Principal Jeff Luna (pictured) reportedly declared J.A.'s paint "blackface" because the opposing football team was "largely black."
In a letter dated November 8, FIRE called on Luna to clear J.A.'s disciplinary record "as the First Amendment protects [his] non-disruptive expression of team spirit via a style commonly used by athletes and fans — notwithstanding your inaccurate description of it as 'blackface.'"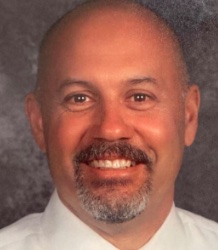 FIRE included numerous photos of professional athletes with face paint just like J.A.'s, noting "Such use of eye black began as a way to reduce glare during games, but long ago evolved into 'miniature billboards for personal messages and war-paint slatherings.'"
"There is no evidence J.A.'s face paint caused a disruption—let alone a material and substantial one—at the football game or at school afterward," FIRE continued. "The complete lack of disruption is unsurprising, as the sight of fans in face paint is familiar to and expected by anyone who has ever attended a football game or other sporting event."
As the "final" decision to uphold J.A.'s suspension was made on the same date as the FIRE letter, the free speech organization sent a follow-up asking SDUSD Superintendent Lamont Jackson if the decision "will not be reconsidered."
The district letter upholding J.A.'s suspension (pictured) says "schools have a responsibility to maintain and encourage proper standards of behavior for all students," and calls suspension a "necessary tool" as well as a "valuable educational device."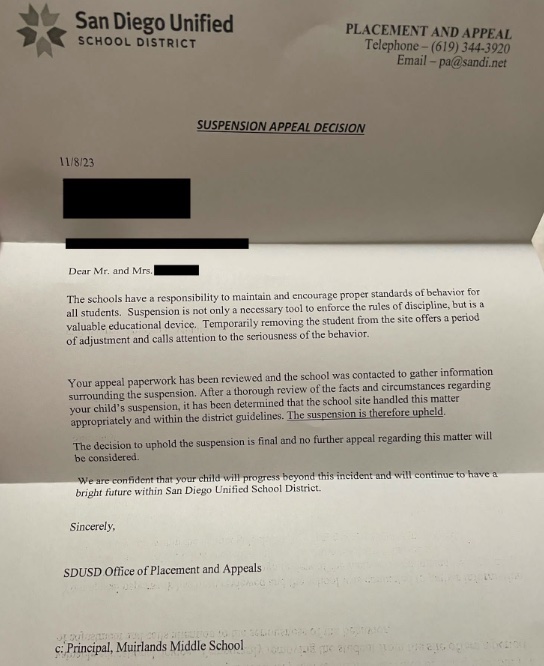 Eye black ≠ blackface

Punishing a student for his innocent expression isn't just ridiculous.

It's unconstitutional.

FIRE is huddling in case @sdschools refuses to back down and clear his disciplinary record—and they won't like our next play. pic.twitter.com/5pFHhwh9iU

— FIRE (@TheFIREorg) November 14, 2023
The College Fix will update this story should new information become available.
MORE: Kentucky superintendent suspended for 40 days without pay for 18-year-old blackface photo
IMAGES:  Libs of TikTok, FIRE/X; Gab
Like The College Fix on Facebook / Follow us on Twitter