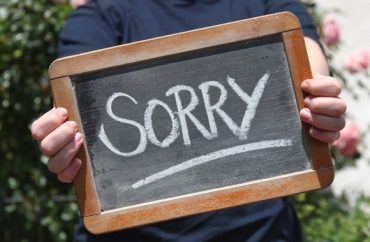 At a meeting last week at Middlebury College, students upset and angry that conservative Ryszard Legutko had been invited to speak on campus were calmed and reassured by three administrators who apologized to the students for their feelings of discomfort, agreed that they had every right to feel aggrieved, and assured them there's steps underway to ensure controversial right-wing speakers are not easily invited to campus in the future.
That according to a 40-minute recording of the meeting recorded surreptitiously by a student in the room and provided to The College Fix, who said the three administrators at the meeting were Sujata Moorti, the incoming dean of the faculty, as well as Dean of Students Baishakhi Taylor and Renee Wells, director of education for equity and inclusion.
During the meeting, students voiced frustration at the fact that Legutko was invited to campus and at "white male" professors for the so-called educational violence they inflict, among other topics.
In response, the three administrators did not tell these students that college is a time of hearing differing opinions or having difficult conversations, but rather agreed with and apologized to the students and pledged to work to address their concerns.
"I hear you, and you should be outraged, and we should acknowledge that and apologize, because that's the least we can do right now, because we can't make it right in the moment. But in the future we will do everything we can to make it right," an administrator told the students.
The controversy stemmed from the fact that Legutko, a prominent Polish philosopher and politician, had been invited to speak at the behest of the university's Alexander Hamilton Forum series, the Department of Political Science and the Rohatyn Center for Global Affairs.
His April 17 appearance was abruptly cancelled hours before he was set to give his speech, with administrators citing vague "safety" concerns. Student protestors had planned a "celebration of queer identity" counter-protest to take place outside the lecture hall, complete with the shuttling-in of protest participants.
Legutko ended up giving his talk in semi-secret in a political science professor's class, and it sounds as if students at the crisis meeting were unaware at the time that the speech took place, as the meeting and talk occurred on the same afternoon.
Several students in the room expressed outrage he had been invited in the first place, calling him a "homophobe" and an emotional threat to Muslim students.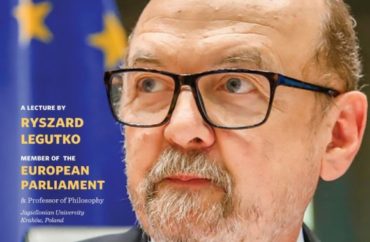 They called on the political science department to apologize for inviting Legutko and for new faculty-level vetting procedures to better ensure right-wing speakers are no longer invited.
The students were also upset administrators blamed safety concerns for canceling the talk, saying it made it seem like the student protesters were the threat. (Middlebury College is where American Enterprise Institute scholar Charles Murray and his faculty interviewer in 2017 were physically attacked, sending the latter to the hospital.)
"You are absolutely right, me apologizing is not going to cut it," an administrator told the students. "We have to change, and it's not up to you to engage, it's up to us … you should be frustrated. I'm just really frustrated too, and again that doesn't make this right, doesn't absolve me of my responsibilities in any shape or form, but we're going to keep at it, because this is not the institution we want."
'I don't need to pay money to have someone that trivializes our identities to come here'
The recording provided to The College Fix does not show the room and so it is difficult to determine which administrator is speaking at any given time. What's more, The Fix altered the visual component of the recording to protect the identity of the student who recorded it. Also some audio is very difficult to make out.
But the picture that does clearly emerge based on the 40-minute recording is a group of activist students very angry that a man they considered a bigot was invited to speak — especially in light of the 2017 Murray incident — and campus leaders basically agreeing they had every right to be upset.
"I wanna express my frustration and point out that there's a pattern," one female student said. "Could you demystify both decisions and rationales for those decisions and how that is completely an exertion of power over students, and how that is horrifying, scary, like powerless, awful, terrible … I honestly think it is appalling that this is the school that I go to right now. I know that the three of you … I'm not saying that you are the individuals involved in it but I do want to say that I'm pretty disgusted right now, and I hope that's communicated."
Two of the administrators in the room quickly affirmed her point of view, telling her she has every right to hold campus leaders accountable.
"I can't answer what specifically what will be different, but I can assure you something will be different … or I won't be here anymore either," an administrator said. "So one of the things that we will be working on is saying we need to be having very intentional conversations about how we got to this place and be accountable for that, and be also accountable about what we are going to do. … I am willing to put every ounce of energy I have into the conversation, and will hold people accountable who are not playing into the conversation the way they need to …"
At that point a male student chimed in: "I want a more clear apology from the political science department and … I want changes in the process of the department sponsoring the event. I have no idea why essentially the chair of the department said that he really just trusts what his department does and proposes and there really isn't like a conversation that's had. … I have no idea why as the chair of the department he couldn't do a single Google search because if you look up the person that was coming, the top hit is that he was a raging fucking homophobe."
An administrator replied to support his concerns, saying his call for more oversight in the guest-speaker decision making process is "really important."
One student said there's better ways to learn about the topics Legutko was set to present on, that "I didn't need a homophobe on this campus. There are so many other people that could've talked about it, and yet there's this push for diversity of thought. I don't need to pay money to have someone that trivializes our identities to come here."
Another female student agreed.
"There is a distinct compromise of the students who felt marginalized on this campus or who put effort into this protest, or this combat effort, they feel like their academic freedom has been compromised because they are not capable of learning because their emotional state is so distraught or their emotional energy is just consumed by this," she said.
She also rejected the advice she had received to just hear Legutko out.
"That is not academic freedom, that is putting the burden on marginalized students to educate their peers that homophobia is wrong," she said. "I'm not learning anything from doing that."
An administrator replied that homophobia cannot exist on campus and some sort of new proposal will address that concern.
Later in the meeting, one male student wanted to know who funded Legutko's visit, suggesting some donors should be blacklisted.
"I don't know if there's a rule, but there should be a rule about that, people should release how we are funding speakers," he said. "… People want this to happen because this money is coming from right wingers like trying to just fuck shit up."
Once again an administrator agreed with this concept, noting these student ideas will be used to "craft guidelines, and one of them is going to be, and I'm hoping we can come to consensus, we can't bring speakers from [undeterminable]."
"I'm not sure how we can mobilize that but I would like that transparency some day," the administrator added. "… There may be people who do want to come and speak but we need to investigate why they want to."
One male student said there needs to be more accountability.
"It goes back to the email that was sent out that female faculty, queer faculty, and faculty of color on this campus are given the emotional labor of having to consult students who have had to deal with educational violence oftentimes perpetuated by white male faculty, so we're all in this room and you're tasked with the job of doing this," he said. "… Where are the white faculty in the political science department that are creating this violence?"
The recording ends with an administrator once again apologizing and promising change.
"This is not 1800, this is not 1990s or 2000s," the administrator said. "This has to change … and I'm talking about all our colleagues, in administration, that sits on leaderships or crisis management, whatever, if we don't take this on then we are failing all of you and that is unacceptable to me. … We can't hide behind bureaucracy, policy, we of course we need to engage in difference of opinion and there are ways to do that, but we need to find that right way, that is right by everybody."
'These last few weeks are not representative of Middlebury as a whole'
Reached for comment by The College Fix, Sarah Ray, director of media relations for Middlebury College, put the meeting in context.
"What this incomplete video fails to convey is that we are in conversation with our students every day – not just during difficult situations," Ray told The Fix.
Ray continued:
Despite the best of intentions from organizers before, and complaints from all sides about the decision to cancel the events afterwards, Middlebury's paramount priority must be the safety of our students. We were faced with the prospect of several hundred people gathered in close proximity at a time of heightened tensions. In any city or campus in America, a gathering of that size is typically accompanied by a police presence that is designed to ensure the safety of the participants against any spontaneous act of violence or unsafe behavior. In our case, with few law enforcement resources available and little time to prepare, this led us to make the difficult decision to cancel the event.

These last few weeks are not representative of Middlebury as a whole. Middlebury students are remarkably talented and passionate individuals who are ready to tackle the tough issues facing them and our country; who day-in day-out challenge each other's ideas and assumptions; and who are here to listen, to learn and to thrive. Moreover, it is simply inaccurate and wildly unfair to suggest from this edited clip that students are somehow unwilling to tolerate conservative speakers at Middlebury. Over the past years we have hosted a number of conservatives, including some who were openly critical of the idea that speakers should be silenced.

To suggest otherwise is a repeat of the "snowflake" trope that the conservative media use repeatedly to shame and diminish the thoughtful debate college students are having around issues of free expression, academic freedom, and creating more inclusive campus climates—all of which are worthy goals.

Middlebury remains committed to its primary responsibility of creating a safe and engaged learning environment for all students, where everyone belongs and can be heard.
Reactions mount
Meanwhile, Middlebury had garnered both praise and criticism in recent days.
Writing on the American Conservative, Rod Dreher stated that "what happened to Legutko goes a long way towards illustrating his thesis in his great book The Demon In Democracy, in which the professor cites ways that liberal democracy is coming to be a form of soft totalitarianism comparable to what the peoples of Eastern Europe endured under Soviet occupation."
"… It costs around $74,000 per year to attend Middlebury," Dreher added. "For what? Why would anyone pay for their kid to study at a college that allows left-wing mobs a veto over whether or not scholars can speak on campus? Why would any student go into debt to pay for that kind of pseudo-education?"
But the editorial board of The Wall Street Journal, while denouncing Middlebury administrators' "cowardice," also praised the professors there willing to take a stand against it, citing the fact that Legutko was still invited to speak by a professor and his students, even if it was in a clandestine manner.
"I have never been more proud in my 30 years of teaching than to watch these students engage with the speaker, push back on him, engage with him. It was a marvelous example of how free speech facilitates learning," Professor Matthew Dickinson, who hosted Legutko, told the Journal.
And Professor Keegan Callanan, who directs the Alexander Hamilton Forum at Middlebury, also told the Journal: "During the days of communist totalitarianism, scholars from the West traveled to Eastern Bloc nations to give underground lectures and seminars. On Wednesday, Mr. Legutko returned the favor."
MORE: Conservative gives speech at Middlebury in semi-secret
IMAGE: Shutterstock
Like The College Fix on Facebook / Follow us on Twitter