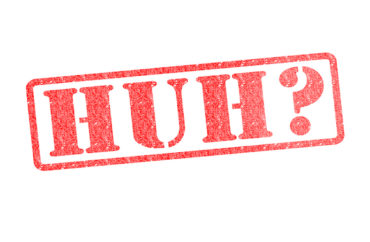 Vermont's Middlebury College returned to virtual instruction for the rest of the fall semester due to over 30 new reported cases of COVID-19 on campus.
This means all final exams will be administered remotely.
The school sent out a campus-wide announcement the evening of December 9 noting the new cases bring Middlebury's COVID total to 50. It said contact tracing has been initiated and that all further in-person events have been postponed.
The last update to the school's COVID reporting dashboard showed 22 "active" cases, the most since the beginning of the pandemic, according to the Middlebury Campus.
Note that the announcement indicates 99 percent of the campus has been fully vaccinated with "many already receiving booster doses" … and as such, "the risk of adverse health outcomes from the Delta variant is low."
COVID-19 on Campus and Move to Remote Instruction

Students able to leave campus and travel to their break destination early should do so. Students who must remain on campus for travel reasons may stay and will need to follow the mitigation measures below. https://t.co/JJLYu6uLbt

— Middlebury College (@Middlebury) December 10, 2021
MORE: Middlebury encourages leftists to threaten violence w/'interim' event policy
COVID protocols now in effect at Middlebury include:
— "All dining halls will offer grab-and-go meals only, and face coverings must be worn in those spaces at all times."
— "Any informal indoor gatherings—whether on or off-campus, previously scheduled or impromptu—should not exceed six people. Outdoor gatherings are preferred and should be kept to smaller groups."
— "Strict adherence" to Middlebury's face mask policy is "absolutely essential."
— "All athletics and performing arts events are either canceled or postponed, including competition and practices."
— "Visitors and guests will not be permitted to attend campus events except in virtual formats."
The announcement also reminded the campus community that all those eligible for a COVID booster must do so by Valentine's Day 2022.
News of the new restrictions did not go over well on social media:
Nothing like reacting out of fear and terror over something that 99% of your students are vaccinated against. So much for the sanity of US 'higher education' institutions.

— Mark Quesnell (@quesnell_mark) December 12, 2021
But you're 99% vaxed!! If it's working, then why isn't it working?!?!

— Dr. Gary ❎ (@whtmanoverbite) December 12, 2021
Unscientific. Ridiculous. Disgraceful. Damaging. You are on the wrong side of this. Admit it and change course. History will not be kind to those institutions who chose fear and politics over humanity, logic, science, and their promise to their students.

— Pandora's Box (@TellMeM41321917) December 12, 2021
Aren't the vaccines working?

— Nick Tesla (@electrocoilz) December 12, 2021
MORE: Middlebury counseling director blames all psychic suffering on 'whiteness, heteronormativity, patriarchal systems'
IMAGE: chrisdorney / Shutterstock.com
Like The College Fix on Facebook / Follow us on Twitter