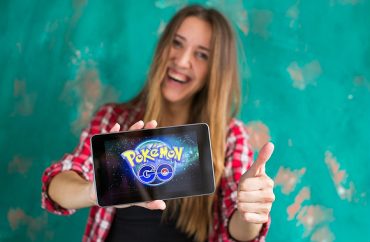 If you weren't convinced that millennials are secretly in love with capitalism by this spring's Harvard survey, you haven't looked closely at the summer's biggest hit, Pokemon Go.
At the Pope Center for Higher Education Policy, University of North Carolina student Andrew Garofalo makes the case that the location-based augmented-reality game where people chase magical creatures in the real world is "free market capitalism at its best. It's spontaneous order at work."
And it's getting millennials out of their self-absorbed lives, he says:
Walking through campus, the digital world comes to life on one's smartphone camera, with virtual characters appearing near walkways, benches, trees, and buildings. … I've never traversed campus as much as I have in the wake of the game's release a few weeks ago. During an average "PoGo" session, my friends and I walk 3-4 miles exploring almost every nook and cranny on university grounds.
MORE: Socialism more unpopular than capitalism with millennials
And it's being used for charitable purposes and to strength local economies, he says:
An entrepreneurial student from UNC Chapel Hill's professional business fraternity, Alpha Kappa Psi, recently used the game to promote a bake sale fundraiser. With more students flocking to campus in a few weeks, fundraisers and advocacy events incorporating Pokémon will likely become ubiquitous. …

While searching for Pokémon, players encounter "Poké-spots" emphasizing murals, monuments, and important campus fixtures. Many spots also happen to be located near restaurants and other businesses, which have been taking advantage of the increased foot traffic. Some business owners have paid in-app fees to place additional Pokémon at the spots near their establishments to entice students to make purchases during their journeys.
He even thinks that the game could "cause us to reassess why our tuition is going to diversity offices, given that this game is doing so much more to bring so many people from so many different backgrounds together in a spirit of camaraderie."
You may not be convinced. I'm still skeptical. But in the grand scheme of things that are ruining higher education, Pokemon Go is probably near the bottom of the list.
MORE: Gary Johnson neck-and-neck with Trump among millennials
Like The College Fix on Facebook / Follow us on Twitter
IMAGE: Tatiana Chekryzhova/Shutterstock