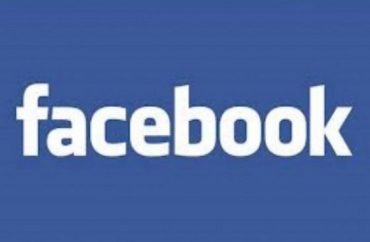 UPDATED
An openly bisexual Kings College London student known for "challenging liberal views on Islam, feminism, and political correctness" has been temporarily banned from Facebook for "posting images and using language deemed too offensive."
"H.A.," coincidentally a big fan of flamboyant conservative speaker Milo Yiannopoulos who was banned from Twitter permanently not long ago, had put up an image advertising his "Dangerous Faggot 2.0 Tour" at Kings College London, University College London, and the London School of Economics this coming fall.
Soon after, the social media giant removed the picture and banned H.A. for 24 hours "for not following community standards."
The Facebook Community Standards forbid hate speech that attacks someone for their sexual orientation, but [H.A.]'s post wasn't an attack because he is bisexual.

Facebook also does not ban all images with offensive languages including this one with the N-word.

MORE: Student summoned for 'required Administrative Meeting' over Facebook posts

[H.A.] told Red Alert that he's used the term plenty of times and never got in trouble for it before, but believes it's now all about politics.

"I've used it plenty of times on Facebook previously but with my rise in popularity as a right-wing social media figurehead and my plan to give talks in London, they now suddenly decide to ban me," [H.A.] said. "It's clearly a political move by Facebook, and it wouldn't be the first time they've done it."
Meanwhile, in a recent interview discussing Twitter's "offensive" speech inconsistencies, Yiannopoulos says that he knows "at least two people who are seriously considering large-scale shorting of the [Twitter] stock."
Read the full Red Alert Politics article.
Editor's note (Aug. 23): The College Fix recently received an email from the subject of this article indicating he was getting death threats for his activism and sexual identity. As such, we have removed his full name from this piece. In addition, the Red Alert Politics story upon which our piece is based has since been removed.
MORE: Please think a lot before sharing a political post on Facebook
MORE: 'Women of Color' Facebook group caught bashing Asians, whites
Like The College Fix on Facebook / Follow us on Twitter