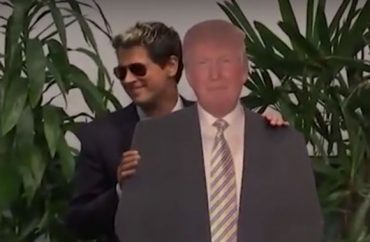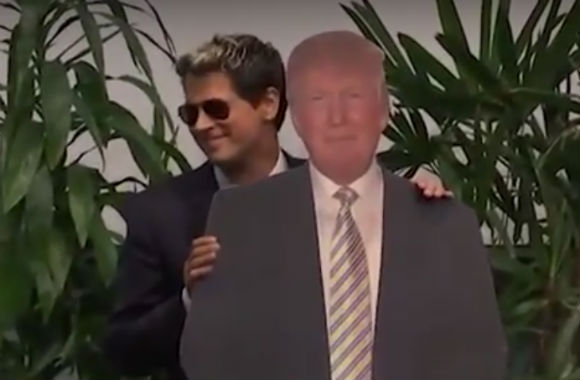 The University of Alabama tried to saddle the school's College Republicans chapter with a massive security payment in order to bring a controversial conservative speaker to campus.
Thankfully, in the face of negative media coverage and criticism from its own student newspaper, the university backed down.
The Foundation for Individual Rights in Education wrote to President Stuart Bell last week, warning that the public university had "unconstitutionally affixed a price tag to the group's expression" by threatening to cancel gay conservative Milo Yiannopoulos's "Dangerous Faggot Tour" visit if the CRs didn't pony up $6,955.
MORE: UMich cancels Yiannopoulos debate because Sally Kohn is pricey
The original security cost estimate was $800-1,200 (to cover "a few officers"), which was then jacked to $4,600-4,800 after liberal groups staged "microaggression protests" on campus, College Republican Federation of Alabama Chairman Nathaniel White told Breitbart.
I'm going to "Milo Yiannopoulos @ University of Alabama"! #jeSuisMilo https://t.co/baJdvfnOzx pic.twitter.com/jx49gboNLA

— Krissy (@kdizzill) September 11, 2016
FIRE told Bell:
By imposing a financial burden on a student group because of the controversial nature of a group or event's views, UA allows for the exercise of a "heckler's veto" by anyone wishing to silence that student group's controversial or unpopular expression. …

Any administrative imposition of security fees upon a student group must be guided by narrowly-drawn, viewpoint- and content-neutral, reasonable, definite, and published standards in order to comply with UA's obligations under the First Amendment. In assessing security fees based on the subjective conclusion that Yiannopoulos is "controversial," UA has committed precisely the type of viewpoint discrimination that the First Amendment prohibits.
MORE: LSU fears 'incitement of violence' if Yiannopoulos event proceeds
Crimson White columnist Sarah Howard noted that the university successfully pulls off security needs for 100,000 people on every game day, making its fears of Yiannopoulos-related protests seem rather overblown.
She also pointed out that entertainer Bill Nye, who is not a scientist but identifies as one, spoke on campus last year and shared what amounts to a controversial opinion in Alabama, that evolution should be taught in schools – with no fuss from the administration:
If you supported Bill Nye's presence on campus, then you would have to be a hypocrite to speak against Milo Yiannopoulos' upcoming event.
MORE: UC Irvine College Republicans sanctioned for Milo event
The administration tried to change the narrative last week, suggesting to The Crimson White that it was the College Republicans who caused a miscommunication:
Several UA staff members held a preliminary meeting on September 19 with the organizers of the Milo Yiannopoulos event, and one of the topics discussed was security. Staff have been trying to meet with the College Republicans for the last week to finalize details, but they have not responded to repeated requests. The goal all along has been to make sure they have a successful event. To that end, the College Republicans will not incur any expense for UAPD security. The University of Alabama supports free speech and welcomes diverse speakers to our campus.
Yiannopoulos's actual speech in the Ferguson Theater came off much more wonkish than he's known for.
The Crimson White reported that he spent half his talk discussing the threat to the internet owing to the U.S. recently handing over control of the domain name system to the nonprofit Internet Corporation for Assigned Names and Numbers – a concern echoed by Republican Sen. Ted Cruz and other conservatives, but not one that draws campus riots.
MORE: DePaul president grovels before thug students who attacked Milo
The rest of the speech was just boilerplate from Yiannopoulos, who frequently mocks college students for their sensitivity:
"We're in a situation now where students can go to university and they come out dumber than when they went in. They are infantilized by safe-space and trigger-warning culture," he said.
Maybe Yiannopoulos toned himself down precisely because the university decided not to empower the progressive activists whose comrades have heckled and threatened him on other campuses. Take note, anxious administrators.
MORE: DePaul protects violent protesters, not crowd that came to see Milo
Like The College Fix on Facebook / Follow us on Twitter
IMAGE: Breitbart/YouTube