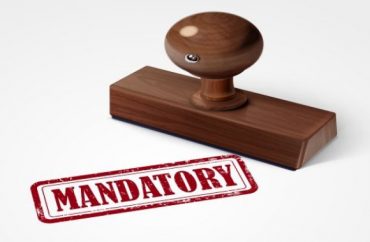 A cadre of five Democratic Minnesota state senators is seeking to amend state education statutes in order to mandate so-called "cultural competency" training for teachers.
Senate File 289 states the training is one "that promotes self-reflection [and] effective interaction with people of different cultures," and includes discussion on all of the following: "racial, cultural, and socioeconomic groups; American Indian students; implicit bias; systemic racism; gender identity, including transgender students; sexual orientation; language diversity; and individuals with disabilities."
The Minnesota Sun reports new teachers in the state would need the training before being certified, and current teachers for license renewal.
A second bill pertaining to education that was recently introduced would require public and charter schools to implement "age-appropriate instruction on consent in grades 8 through 12."

"The commissioner of education, in consultation with the Department of Health, must assist districts and charter schools in developing and implementing an affirmative consent program to prevent and reduce the incidence of sexual assault," SF 323 states.

That bill's lone sponsor is Sen. Patricia Torres Ray (D-Minneapolis), a co-sponsor of SF 289, who defines consent as "affirmative, conscious, and voluntary agreement to engage in sexual activity."

"It is a responsibility of each person involved in sexual activity to ensure that the other or others consent to engage in the sexual activity. Lack of protest or resistance does not mean consent. Consent must be ongoing throughout a sexual activity and can be revoked at any time. The existence of a dating relationship between the persons involved, or the fact of past sexual relations between them, should never by itself be assumed to be an indicator of consent," the bill elaborates.
Minnesota has four "tiers" of teaching licenses, and based on the language of SF 289 it seems all those who possess Tier 3 or 4 certification would have to do in order to satisfy the new requirement is attend a few inservices in their off-hours.
Unfortunately, too many of these trainings are taught by self-styled experts, a title "earned" after attending a few (or even just one) inservices/workshops on "diversity" and/or "multiculturalism" … and sponsored by some college's education or (insert ethnicity) studies department.
MORE: Alleged racism leads to calls for mandatory 'critical race theory' trainings
MORE: Activists demand mandatory race/culture trainings, scholarship quotas
IMAGE: Shutterstock.com
Like The College Fix on Facebook / Follow us on Twitter