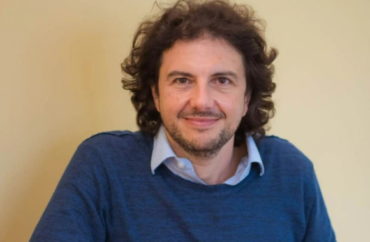 'What happened … makes a complete mockery of what sexual harassment is and is not'
Massachusetts Institute of Technology and New York University have shunned a world-renowned cancer researcher because he had a sexual relationship with a peer that went south and allegations of a "bro culture" in the lab he ran, according to a lengthy investigative report published by the Common Sense substack.
The May 19 piece is headlined: "He Was a World-Renowned Cancer Researcher. Now He's Collecting Unemployment. Behind the fall of David Sabatini, 'one of the greatest scientists' of his generation."
Sabatini is a famed molecular biologist who was a tenured professor at MIT until he resigned in August 2021 in the wake of complaints and a lengthy investigation over a consensual sexual relationship with a colleague that threatened to lead to his termination.
More recently, on May 3, NYU announced it would not hire Sabatini after he was protested by students as a "serial sexual harasser."
— NYU Grossman School of Medicine (@nyugrossman) May 3, 2022
The MIT-based probe, conducted last summer, had found Sabatini guilty of failing to disclose a consensual relationship with Kristin Knouse, a fellow cancer researcher, Common Sense reported.
"On top of that, the report found that Sabatini, in his day-to-day administration of the lab, violated the Whitehead's Anti-Harassment Policy, since his 'behavior created a sexualized undercurrent in the lab.' Sabatini's relationship with Knouse exacerbated things, given his 'indirect influence' over her, which violated the Anti-Harassment Policy and ran afoul of the 'spirit' if not the letter of another of the institute's policies."
"… In October 2021, Sabatini filed a lawsuit against Knouse, Lehmann, and the Whitehead. He claimed that Knouse (pictured) had 'fabricated claims' that he had sexually harassed her, and that the Whitehead's investigation was a sham. A few weeks later, Knouse filed a counterclaim that accused Sabatini, among other things, of sexual 'grooming.'"
While the arrows fly, some wonder how this will impact cancer research.
"It's as if the best player in the NFL got cut because he said something politically incorrect on social media," Peter Attia, a medical expert on longevity and a close friend of Sabatini, told Common Sense. "In my opinion, he's one of the top five scientists of his generation in my area," Ben Neel, who runs NYU's cancer center, told the outlet.
"David is one of the greatest scientists of our century," Dafna Bar-Sagi, the vice dean of science at NYU Langone Health, which comprises New York University's medical school and several hospitals, told Common Sense.
Bar-Sagi had wanted to hire Sabatini at NYU. Now her neck is on the line for sticking up for her old friend.
"NIH started making noise. They'd gotten several anonymous complaints about Bar-Sagi. She has never had any complaint about her in her entire career. Her apparent crime appears to have been initiating the conversation with Sabatini," Common Sense reported.
"Last week, NIH officials sent NYU a letter questioning Bar-Sagi's ability to provide a safe environment for trainees. … NIH also informed the university that it was auditing Bar-Sagi's involvement in over $500 million in grant money that it had awarded to NYU. Most of that, $470 million, is for a study on long Covid."
Observers of the situation are speaking out, calling this situation a war against sanity and science.
"In about 20 years (if there is anyone sane left in academia by then), someone will work out just how much damage was done by all the crazy campaigns of character assassination that followed the Great Awokening," historian Niall Ferguson tweeted.
This is a tragedy. What happened to @DMSabatini makes a complete mockery of what sexual harassment is and is not. Kudos to @SnoozyWeiss and @bariweiss on this detailed breakdown of what happens when due process is thrown out the window. https://t.co/FdSxgxuCnc

— Peter Attia (@PeterAttiaMD) May 19, 2022
"This is a tragedy," Attia tweeted. "What happened to @DMSabatini makes a complete mockery of what sexual harassment is and is not. Kudos to @SnoozyWeiss and @bariweiss on this detailed breakdown of what happens when due process is thrown out the window."
MORE: UCF must reinstate professor it fired after tweeting about 'black privilege,' arbitrator rules
IMAGES: Gretchen Ertl / Whitehead Institute
Like The College Fix on Facebook / Follow us on Twitter