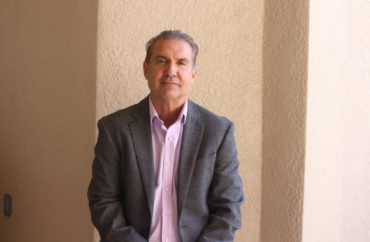 The University of Central Florida must give a professor it fired after tweeting about "black privilege" his job back, an arbitrator has ruled.
Not only that, the public university must pay Professor Charles Negy "all back pay and benefits since the day I got fired," he told The College Fix in an interview Friday.
Arbitrator Ben Falcigno ruled May 16 that the university did not have just cause to fire Negy because he had received a parade of glowing teaching evaluations in recent years and administrators only moved to fire him after his controversial tweet about black privilege, never giving Negy a chance to improve his classroom pedagogy before his termination.
The arbitrator's ruling is the second legal battle UCF has lost in recent weeks regarding free speech.
A federal appeals court late last month unanimously ruled that the discriminatory-harassment and bias response team policies at the University of Central Florida likely violate the First Amendment because they chill free speech.
Negy, 61, had taught at UCF since 1998, but the tenured associate professor of psychology was fired in January 2021.
Negy made headlines in the wake of George Floyd's May 2020 death after he tweeted: "Black privilege is real: Besides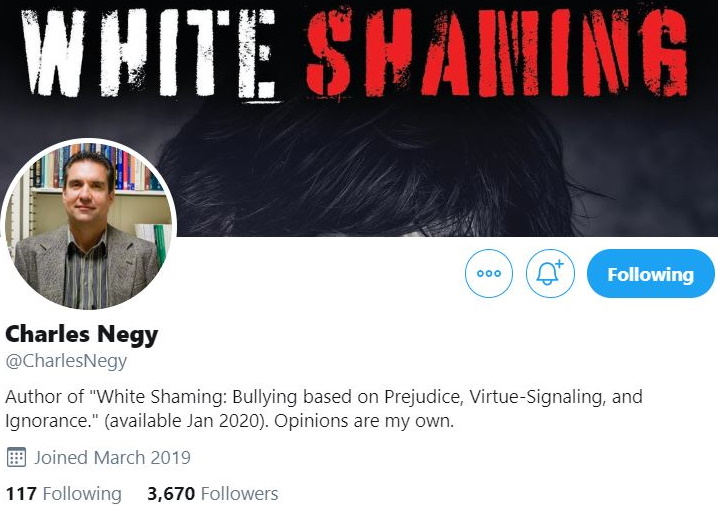 affirm. action, special scholarships and other set asides, being shielded from legitimate criticism is a privilege."
He also tweeted: "Sincere question: If Afr. Americans as a group, had the same behavioral profile as Asian Americans (on average, performing the best academically, having the highest income, committing the lowest crime, etc.), would we still be proclaiming 'systematic racism' exists?"
He has since deleted the tweets, but a petition demanding he be fired had garnered nearly 35,000 signatures and protesters even targeted him at his home. After that, university leadership denounced Negy in emails to students and solicited complaints that culminated in the 22-year veteran educator's firing.
Negy said he had to sell his house to make ends meet and lawyer up.
"It was more than hell," he told The College Fix. "I still can't believe this even happened to a tenured professor in the United States."
"I do not believe that if you don't conform to an ideology that a university would muster all their institutional power to try to crush a professor — and now that all of a sudden I got my job back — I am in disbelief over the whole thing."
In Negy's arbitration defense brief, his union attorney had pointed out that most of the professor's annual evaluations in recent years garnered an overall rating of "outstanding" and that Negy had no prior discipline on his record, therefore the university cannot summarily fire him without first giving him a chance to improve.
The arbitrator agreed, noting that while some of the complaints lodged against Negy's teaching style had merit, his only job was to rule on whether the university provided Negy due process.
"I conclude that Dr. Negy demonstrated a willingness to entertain some change in his style of instruction; however, the record is devoid of any clear evidence that any member of his management requested such effort," the ruling stated, adding:
At some point in 2020 a furor erupts over tweets from his twitter account, activity not related to his duties and also is protected free speech. There ensues a campaign by UCF to find out more about Dr. Negy's classroom performance as related by his students. UCF reaches out to previous students, gets a number of responses, and determines that serious misconduct has been occurring for years, lamenting that no system for detecting such misconduct existed to alert management to such disrepute. And, the misconduct is of such magnitude that the only cause of action is immediate termination.

"NOT SO," says Just Cause, that protective device designed to provide due process for employees in cases of discipline. Because this is an employee with more than 20 years of service teaching some highly emotion-laden courses that the employer has evaluated consistently as about as good as it gets the employer is obligated to bring more to bear than a consideration long after the fact of how bad was the performance …
Chad Binette, assistant vice president of UCF communications, told The College Fix on Saturday that the university supports professors' right to academic freedom and free speech, adding "we encourage the expression of diverse points of view in a civil manner."
"At the same time, we expect that faculty and staff members have a responsibility to not impose their personal beliefs on students, and we do not tolerate discrimination against any member of our campus community," Binette said.
"UCF stands by the actions taken following a thorough investigation that found repeated misconduct in Professor Negy's classroom, including imposing his views about religion, sex and race. However, we are obligated to follow the arbitrator's ruling."
Negy, in his interview with The College Fix on Friday, said despite the win, returning to campus this fall will be difficult.
"There are rumors going around that UCF is planning to sink my ship when I go back," he said. "Not to mention my colleagues won't speak to me, and I am sure students will try to avoid me."

But Negy isn't done fighting, either. He said he plans to file a lawsuit against UCF, but declined to state what causes of action or damages he might claim on the advice of his attorney.
"The purpose of a university is to pursue truth as best we can," he said. "We can exchange ideas and have passionate debates. But this idea has taken hold on campuses that if a student merely feels offended, they have to do something about it, because they are entitled to never be offended — and universities are encouraging that."
Negy said the situation is especially ironic because he was a "diversity hire" — he's gay and half-Hispanic. But neither community has come to his defense amid the turmoil, he said.
"You know how black people treat Larry Elder? Same phenomenon," Negy said. "That's why they are the joke — they are into inclusivity, and they are the most exclusive of all."
MORE: 'It was a witch hunt': After 22-year career, this professor was fired after controversial tweets. He's fighting back.
Like The College Fix on Facebook / Follow us on Twitter