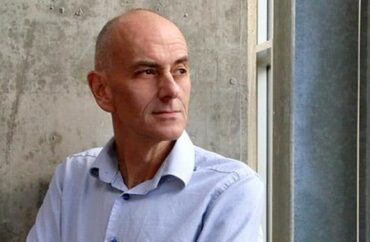 Philosopher says publisher canned his book for 'a critical analysis of gender identity'
A philosophy professor whose manuscript on sex and gender issues was rejected by the world's largest university press says transgender ideology is a "third rail" topic.
Massachusetts Institute of Technology Professor Alex Byrne signed a contract with Oxford University Press for his book "Trouble with Gender: Sex Facts, Gender Fictions," The Times UK reported Saturday. After the publisher received the manuscript, it told him he did not cover the subject in a "sufficiently serious or respectful way."
Byrne (pictured) disagreed, noting the more than 100,000 words he had submitted as a first draft, his 16,000 words of endnotes, and a substantial bibliography. However, he accepted OUP's decision after noting a clause in the contract stating the work had to be "fit for publication," The Times reported.
Byrne found another publisher but told The Times that OUP had rejected his book "because it contained a critical analysis of gender identity."
"These days race and transgender issues are both like the third rail of public discourse," the professor told the news outlet. "You can get in very serious trouble by saying the wrong things about either topic."
My trouble with "Trouble with Gender" is in the London Times.https://t.co/GQx3vScV2x

— alex byrne (@byrne_a) September 2, 2023
In 2020, the peer-reviewed journal Philosophical Studies published Byrne's paper "Are women adult human females?" In the paper, Byrne offered six arguments for why women should be defined this way.
That caused "a storm," but "if you read the paper, it is totally explicit that this has nothing to do with how transgender people should be treated," Byrne told the news outlet.
Byrne also said he had been "absolutely horrified" by the treatment of former professor and transgender ideology critic Kathleen Stock at Sussex University, according to The Times.
Stock, an English philosopher who has affirmed the male-female binary and argued that gender should not trump sex in all circumstances, spoke at the Oxford Union in May despite major protests leading up to the event, The College Fix reported at the time.
She quit her job at Sussex in 2021 "because of what she called 'a medieval experience' of campus ostracism and protest," The Guardian reported at the time.
MORE: Meet the Oxford professors supporting Kathleen Stock
IMAGE: Massachusetts Institute of Technology
Like The College Fix on Facebook / Follow us on Twitter