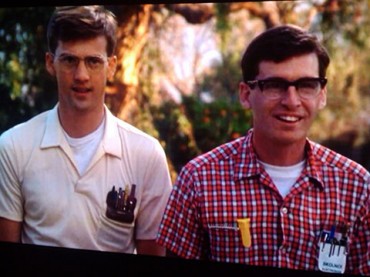 Feminist workshops gave him 'fresh paranoia and self-hatred to last me through another year'
When an MIT professor defended a disgraced colleague's work and its importance to students, he sparked a 610-long comment thread and viral debate on white-male privilege, feminism and nerds.
"Unfortunately, this whole affair has blown up over the Internet in a way I never expected, so much that it runs the risk of overshadowing everything else in my life," Scott Aaronson, an associate professor of electrical engineering and computer science and self-proclaimed feminist, told The College Fix.
It started when Walter Lewin, a professor emeritus whose online physics lectures have a worldwide fan base, was accused of sexually cyber-harassing some of his female students. Last month MIT revoked Lewin's title and dumped his lectures from edX and MIT OpenCourseWare, the online platforms where they were posted, The Tech reported.
MIT President Rafael Reif justified the action by saying the school "must take the greatest care that everyone who comes to us for knowledge and instruction, whether in classrooms or online, can count on MIT as a safe and respectful place to learn."
The professor who headed the Lewin investigation told The Tech this week that investigators feared the lectures "presented a [real] danger to people" who would contact Lewin and get an "inappropriate" response from him.
Aaronson criticized the university for taking down Lewin's lectures in a blog post a few days after his punishment – a move that would come to define Aaronson's reputation in the culture wars.
"By all means, punish Prof. Lewin as harshly as he deserves, but—as students have been pleading on Reddit, in the MIT Tech comments section, and elsewhere—don't also punish the countless students of both sexes who continue to benefit from his work," Aaronson wrote.
After 170 comments were posted, some criticizing his support of Lewin's work, Aaronson responded with a mini-essay that went viral and came to be known simply as "Comment 171."
Aaronson explained how feminism had made him "terrified" of being himself as a teen and college student, relating his personal struggle as a member of the "underprivileged" nerd class.
"I was terrified that one of my female classmates would somehow find out that I sexually desired her, and that the instant she did, I would be scorned, laughed at, called a creep and a weirdo, maybe even expelled from school or sent to prison," Aaronson said.
He spiraled down into depression and suicidal thoughts and even thought about medically castrating himself to avoid hurting a woman.
The sexual-assault prevention workshops he had to attend "regularly" in college included "endless lists of all the forms of human interaction that 'might be' sexual harassment or assault," Aaronson said. "I left each of those workshops with enough fresh paranoia and self-hatred to last me through another year."
Aaronson said he fought to "maintain the liberal, enlightened, feminist ideals" of his childhood, and claims to be "97% on board" with these ideals.
To those who say that "women are being kept out of science by the privileged, entitled culture of shy male nerds," Aaronson said they should consider his formative years and understand why he "might react icily" to that claim.
The feminist response was swift and harsh, with controversial blogger Amanda Marcotte calling Aaronson's mini-memoir "a yalp of entitlement combined with an aggressive unwillingness to accept that women are human beings just like men." His essay boils down to a belief that women are "a robot army put here for sexual service and housework," she said.
Slate Star Codex, a blog centered on people's self-evaluations of themselves, took on the conversation, bringing in all types of responses dealing with "nerd privilege" and feminist criticisms of Aaronson.
Aaronson's department seemed startled by the attention to his personal essay: Chairman Anantha Chandrakasan declined to comment on how his colleagues or students feel about his raised profile.
Graduate students who have worked with Aaronson in MIT's Computer Science and Artificial Intelligence Laboratory – postdocs Michael Forbes and Alexander Belov and Ph.D. student Adam Bouland – did not comment either.
Aaronson himself wants to get past his newfound notoriety.
"[W]hile I stand by what I've said (with the addenda and clarifications on my blog), my main desire right now is just to put the whole thing behind me and get back to doing research," he told The Fix.
College Fix reporter Courtney Such is a student at Furman University.
Like The College Fix on Facebook / Follow us on Twitter
 IMAGE:  MacQ/Flickr, Scott Aaronson's website