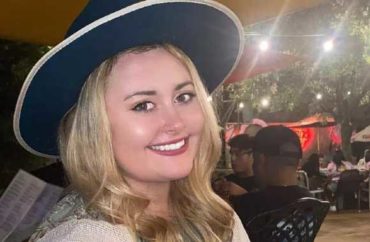 Lawyers have argued that she 'may have been the victim of a spiked substance'
A New Orleans family is still waiting on information concerning the February death of their 21-year-old daughter, Ciaya Whetstone, a student at the University of New Orleans. The family suspects foul play but an investigation is still pending.
In late April, the New Orleans coroner's office reported that Whetstone (pictured) had died from an accidental fentanyl and ethanol overdose.
Lawyers working with Whetstone's family expressed disappointment with the coroner's findings and have argued that she "may have been the victim of a spiked substance," WGNO reported. The ABC affiliate did not include a copy of the coroner's report in its article.
Whetstone's lawyers told WGNO that "this coroner's report simply confirmed what we already suspected: she died of an overdose and her Uber driver failed to take appropriate action."
The New Orleans Police Department stated in a report that a man who said he was an Uber driver dropped off a young white female at New Orleans East Hospital at approximately 6:41 a.m. on February 19. A nurse declared Whetstone (pictured) deceased at 7:07 a.m on February 19. The report states first and last name as "Unknown," but details match the victim.
A spokesperson for the police department confirmed the deceased person as Whetstone, according to ABC WGNO, a New Orleans local news station.
"She was blue and her pupils were fixed and dilated," the report stated. "The victim showed no obvious signs of physical injury."
The report described the incident as an "unclassified death."
Police were dispatched and arrived at the hospital at approximately 7:45 a.m., according to the report.
Whetstone had been out for Mardi Gras with friends but headed home alone
Hours before her death, Whetstone had attended various Mardi Gras parades along with friend Juliet Orr. Around 8:30 p.m. on February 18, Whetstone and Orr parted ways. The College Fix reached out to Orr for comment but has not received a response in several weeks.
Later that night, Whetstone took an Uber back to her apartment, reportedly to tend to her dog.
Roberto Torres, a friend, said he called Whetstone around 1:30 a.m., according to The New York Post. The Fix also reached out to Torres, who has not responded to a request for comment sent in the past weeks.
The New York Post reported that in the background of their call, Torres claims to have heard the Uber driver ask: "Do you like to party?"
Uber has issued a statement saying that the company is ready to cooperate with law enforcement and aid the investigation in any way possible. The company stated that it suspended the driver's Uber account but has not released his identity.
"We are waiting for law enforcement and Uber to offer additional details that will provide this family with the real information they need," the attorneys stated.
MORE: Universities boost police and security forces to tackle crime
IMAGE: Ciaya Whetstone – Case Discussion/Facebook
Like The College Fix on Facebook / Follow us on Twitter