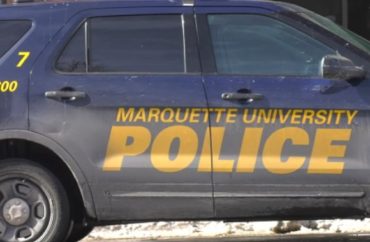 Colleges in many major cities have increased their anti-crime efforts
Universities in major cities have boosted police and security funds in recent months to deal with criminal activity.
Marquette University in Milwaukee announced it "will partner with the Milwaukee Police Department to add officers for strategic patrol deployment while MUPD continues its recruiting efforts for open positions."
"MPD contracted officers will begin in early April to further support MUPD with surveillance and intervention," the Catholic university's Safety Task Force announced. The announcement came after a Campus Safety Student Forum at the end of March.
Marquette will also add security cameras and unarmed guards to keep an eye on campus.
Temple University in Philadelphia has responded to criminal activity with similar measures.
By the end of the year it plans to double the size of its police force, The Temple News reported. The hiring initiative comes after someone fatally shot a Temple student in November.
Off-campus landlords near Temple can receive money from the university to improve safety.
"The program will give landlords of private residencies up to $2,500 for the installation of more security cameras and lighting," Campus Safety, a trade magazine, reported.
A student government official said "students feel less safe as they get farther away from campus," according to Campus Safety.
UChicago professors demanded more cops after killing of recent grad
University of Chicago officials have also dealt with crime problems by increasing policing. Hundreds of professors called on the university to expand its policing area in the South Side after someone killed recent graduate Shaoxiong Zheng in November 2021.
A December email from the university promised further foot patrols and more Chicago Police Department officers in the Hyde Park neighborhood.
"We cannot afford to let these slip away, begetting eventual further loss of life as we have witnessed repeatedly in the last few years," the nearly 400 professors wrote in response to Zheng's death, as well as that of two other UChicago affiliates. "Criminals need to be identified, arrested and sentenced — this is essential to rebuild public trust."
"Anti-violence should be made TOP priority at the University," the signers wrote.
This past summer, the Dinkytown area near the University of Minnesota witnessed a thirty-eight percent drop in crime after a boosted police presence following the shooting of three students in June as well as other crime problems.
"In May 2021, the number of crimes reached a peak of 129 total property and violent crimes in Marcy-Holmes, with the majority as property crimes," campus paper The Minnesota Daily reported. "Since then, the total of property and violent crimes in the neighborhood have decreased by 49 in August."
MORE: Harvard closes police station because students are 'intimidated'
Disclosure: The author's uncle previously was a member of the MUPD Advisory Board.
IMAGE: Marquette University Television/YouTube
Like The College Fix on Facebook / Follow us on Twitter