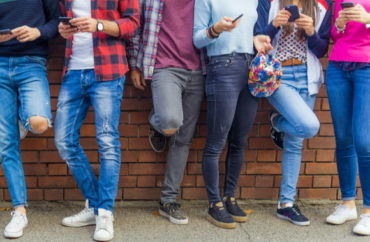 A major question on the mind of college students nationwide is whether their school will physically reopen this fall semester. According to recent studies — students would prefer they do.
"Nearly two thirds of college students say they would attend in-person classes if colleges reopen in the fall, even if there is no coronavirus vaccine or cure," reports Axios, citing a survey it undertook with College Reaction, a polling and research company, in mid-May.
And a survey conducted by Niche found similar results, with the vast majority of students reporting that they find on-campus classes appealing despite COVID concerns.
"Students want some aspect of normality, and are averse to online learning as the sole method of instruction," Niche reports.
Niche's April survey polled more than 21,000 college undergraduate, graduate and high school students. The survey found 78 percent of students said in-person classes were appealing for the fall semester, while 10 percent called it unappealing and 12 percent said they were not sure.
College Reaction's survey had polled 835 students, 65 percent of whom reported they would attend in-person courses if their school reopened without a vaccine or cure, while 31 percent said they would only attend virtually. Four percent would drop out of the school temporarily.
The hybrid option offered in Niche's study, meaning classes are both online and in person, was the second most favorable option among students, with 53 percent in favor, 24 percent unfavorable, and 23 percent unsure.
In an interview with The College Fix, Olivia Ramos, a third year business administration major at City College of San Francisco, said online classes can be difficult for some professors.
"My U.S. history class had a traditional professor who never, until this spring semester, dealt with anything electronic for his classes," Ramos said via email. "His classes are typically exceptionally good, but I learned a mere fraction during the last half of the class than what I did while we met in-person, and I struggled to write my final exam because I had an increasingly difficult time covering the material remotely and with the guidance of an agenda outline he was able to provide us."
Ramos added that she would be one of the majority of students returning to campus if her school reopened in the fall, and would fight her school's administration if they try to keep it solely online for another semester.
"I already believe that schools are safe enough to reopen," Ramos said, adding online schooling "does not give enough students the quality of education they deserve with the lack of student-to-student and student-to-teacher interaction, as well as lack of access to essential student resources, and being forced to adapt to online learning when it may not be effective for them [puts] them at a serious disadvantage."
The debate over online classes versus on-campus ones is complicated, said Joshua Meza, a senior veterinary technician major at Mt. San Antonio College in Walnut, California, in an interview with The College Fix.
If the virus is still a major concern, colleges should mostly teach classes online except in the case of classes with laboratories, such as in veterinary school, he said.
"One needs hands-on experience when dealing with these cases, because mistakes in the field can mean the life of an animal," Meza said. "There are some that teach these type of courses online. However, I have worked in veterinary hospitals for over a year and a half and I noticed that the students that come from these online courses do not have the hands-on training and could not properly participate in these procedures."
MORE: Please open my campus this fall. I want the best education possible.
IMAGE: Fabio Photo Travel / Shutterstock
Like The College Fix on Facebook / Follow us on Twitter