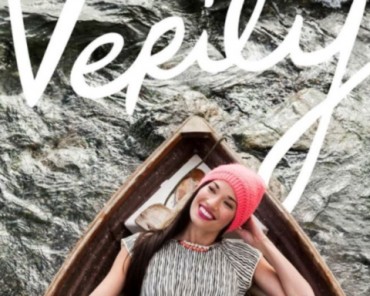 Recent articles touted by Cosmopolitan editors included a profile on an Arizona PTA mom dubbed the "Martha Stewart of Penis Cookies," a write-up on the "Best Colleges and Worst Colleges To Meet Men," a viral video of a burlesque dancer twerking to Beethoven, and advise from the "Body Language Decoder," such as if a man gives a woman a half-smile, he wants a no-strings attached relationship. 
Women's magazines such as Cosmopolitan and Glamour claim to speak to and for the modern-day woman, but not all women agree, and they're tired of reading rehashed versions of the same oral sex tricks and smoky-eye make-up tips month after month.
Enter Verily, a new Manhattan-based fashion and lifestyle magazine that aims to be the antithesis of what many perceive as shallow and degrading articles in most mainstream women's magazines.
"Women love reading women's magazines," Kara Eschbach, cofounder and editor in chief of Verily, told The College Fix. "But I was getting tired of reading Cosmo articles like, 'Watch Porn with your Boyfriend to get a Better Sex Life.' I wanted to read something real instead." 
Eshbach and Janet Sahm cofounded Verily in 2011 after discussing the magazine industry's lack of ability to accurately reflect the lives of modern women. After its conception in an East Village apartment, Verily began its trek down a new journalistic path that celebrates women beyond their abilities in the bedroom, and gives advice on how to lead healthy, successful lives.
Relationship articles on the magazine's website currently include: Gentleman Speak: Childbirth Made Me Love My Wife's Body More; Texting: The Modern Romance Killer; Keeping Close in a Long-Distance Relationship; and Say Yes to Dating.
Current style articles offer advice on how to keep holiday shopping within budget, a case for "meatless Mondays" meals, body language tips for job interviews, and a feature on a 9/11 nonprofit. Its style pages include trends from New York fashion week, its culture pages include "three reminders why it's not all bad news," a fall television review and the best YouTube marriage proposals.
"Verily is a new kind of women's magazine: one that celebrates the best of who you are," its website states. "We feature fashion that is worthy of the woman, relationship articles that go beyond sex tips, and strong cultural and lifestyle journalism."
The magazine's leaders have also taken a seemingly drastic step in the eyes of the magazine industry and have done away with Photoshop. None of the pictures of models in the pages of Verily have been altered. Editors say the goal is to help readers celebrate the fact that most women don't have Hollywood bodies and flawless skin. Yet these women are beautiful, fashionable, and most importantly, authentic.
Verily went another extra step to connect with real women in its most recent issue with a spread called "Runway to Realway." 
The magazine held a model call for its November/December edition, but instead of hiring 6-foot blonde models, editors recruited an advertising assistant, a sales associate, a writer and a publicist to sport vogue, yet affordable, fashion-forward outfits.
"Most people who look at Verily in comparison to Cosmo, say 'Oh, yeah this is really nice. It's intelligent.' That's what we want, that's what we work to do," Eshbach says.
The effort is connecting with the masses. 
"I honestly didn't know how to start a magazine," Eshbach says. "So I read every book there is about the magazine industry. We marketed our product to women using social media, we raised money, and it really took off."
The first edition of the bimonthly magazine was distributed in May 2012, and it quickly garnered attention for its no-Photoshop rules from The Daily Caller to The Huffington Post. The founders fielded many interviews as well, including by CBS New York's "The Couch."
More recently, the internationally distributed magazine struck a deal with Barnes & Noble, and is now on the bookseller's shelves.
Eschbach says one of the reasons the magazine has become so successful is because the Verily team consists of women who have held various professional backgrounds. 
Eschbach worked as an investment banker for Credit Sussie, while other editors on staff formally worked, or continue to work, as event planners, graphic designers, journalists and radio show hosts. Eshbach says these diverse professional backgrounds allow the publication to connect with young professionals because it's written by their peers. 
Eschbach points to one of her favorite articles: "O, Alma Mater," an article by a Princeton University graduate who sacrificed a demanding career life to be a stay-at-home mom.
In the article, the author delved into the heated debate of whether a woman is "wasting" her college degree by raising a family, and concluded raising children as a full-time job while possessing an elite diploma is not a detriment, but a benefit to the next generation.
The children are taught and loved by a woman who has been brilliantly educated, thus producing confident, well-rounded adults – a feat that should never be accompanied by guilt because a Princeton-degree toting mom isn't sharing her abilities with the broader world, as some feminists have suggested.
"We're really excited of where it's going," Eschbach says. "We want the people who might not realize there is more than just women's magazines about hyper-sexualized ideals to see Verily and read about fashion trends for the everyday woman while turning to the next page and seeing a journalistic piece about the devastation of rape in Egypt."
Fix contributor Emma Colton is a student at The College of New Jersey.
CLICK HERE to Like The College Fix on Facebook / TWITTER: @CollegeFix