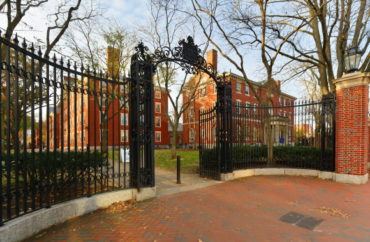 A civil rights complaint has been filed against Harvard University for allegedly supporting a music business program, No Label Academy, that excludes white people from participating.
Mark Perry, professor emeritus at the University of Michigan-Flint and senior fellow at the watchdog group Do No Harm, filed the complaint to the Boston Office for Civil Rights on June 1.
"[T]he University is hosting, supporting, endorsing, and partnering with a music business program in the Fall 2023 that is only open to students of color and therefore discriminates on the basis of skin color in violation of Title VI," Perry's complaint alleges.
According to the program's official website, No Label Academy, created in collaboration with British-American rapper IDK, is "open to all BIPOC individuals interested in music business." BIPOC is an acronym that stands for "Black, Indigenous, and People of Color."
After Perry filed his complaint, Harvard's Hutchins center logo was scrubbed from the No Label Academy website in an apparent attempt to disassociate at least publicly from the program.
Harvard did not respond to requests from The College Fix asking if it still planned to host or help fund the program.
A news release from No Label Academy stated the program is receiving direct support from Harvard University through the institution's Hutchins Center for African & African American Research and Harvard Art Museums as of late May.
"With the support of the Hutchins Center for African & African American Research and Harvard Art Museums at Harvard, the 10-day tuition-free music business seminar will bring together talented students from around the country for an immersive and unforgettable learning experience," the release stated.
The program is set to be held in Harvard's Northwest Laboratory building in August.
Perry's complaint argued in "violation of Title VI, this program discriminates on the basis of skin color by operating exclusively for BIPOC individuals only and illegally excluding and discriminating against non-BIPOC individuals on the basis of their race, color, or national origin."
Perry told The Fix during an interview that the Hutchins Center's logo was removed from No Label Academy's website sometime on June 5 after he shared a copy of his Title VI complaint with Harvard's Office of the General Counsel, leaving the question as to whether Harvard has since withdrawn their support for the program unanswered.
Perry added that he was disturbed Harvard is returning to supporting and hosting No Label Academy just two years after distancing themselves from the organization.
In July 2021, Perry filed a similar complaint when Harvard announced it would be hosting No Label Academy's BIPOC-only summer program on its campus. The university then changed course.
"This seems almost even worse now," Perry said in his recent interview.
"They think this is such a great thing, and it's great for the students who get it. But it's clearly illegal," Perry added. "A 'no whites allowed' program is just as illegal and objectionable as a 'whites only' program would be. And Harvard would never allow that."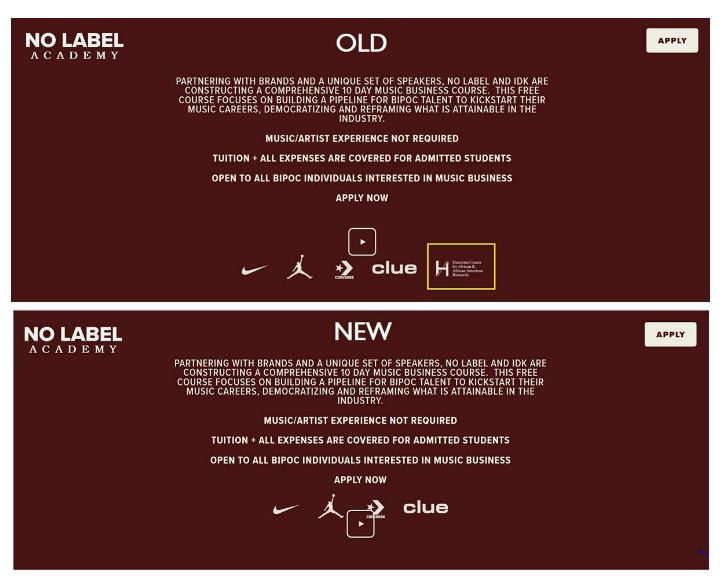 (Courtesy of Mark Perry)
This is not the first time major universities have faced civil rights complaints for sponsoring programs that exclude white students.
In February 2023, Perry filed a civil rights complaint against Pacific University in Oregon after the college allegedly hosted several events where white participants were segregated from minorities.
"The university's multiple cases of illegal race-based discrimination suggests that they are either unacceptably unaware that this type of racial discrimination is illegal or they are instead inexcusably unconcerned about unlawfully violating the civil rights of certain groups of students (whites/non-BIPOCs)," Perry told The Fix at the time.
In May 2023, the University of Minnesota was the subject of a complaint from the Legal Insurrection Foundation's Equal Protection Project after creating the Multicultural Summer Research Opportunities program, a "10-week summer research program for undergraduate students that is only available to non-white applicants."
"Racial discrimination by a public institution is illegal regardless of which race suffers. Discrimination against white applicants is just as unlawful as discrimination against black or other non-white applicants," the complaint reads.
MORE: Harvard downplays role in no-whites-allowed music seminar sponsored by Nike
IMAGE: Jan Yuan / Shutterstock
Like The College Fix on Facebook / Follow us on Twitter