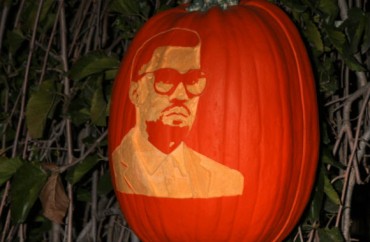 UPDATED
The greatest accomplishment of a censor is teaching targets to censor themselves.
Social justice warriors and university administrators are making headway in this quest, recently convincing the North-American Interfraternity Conference (NIC) that creativity and risk-taking are more hassle than they're worth.
The trade group of 73 fraternities gave its members instructions on Halloween costumes to limit the potential for offending the more delicate members of their campuses and drawing negative media attention.
Of course, the blog post by NIC's Devin Hall, who coordinates services for each campus's interfraternity council, phrases this self-censorship in a more benign way: "it is important that we reflect on choices and how they may impact those around us."
Too often, when selecting social event themes, organizations have walked the line of creating an environment for cultural appropriation. Cultural appropriation refers to a "particular power dynamic in which members of a dominant culture take elements from a culture of people who have been systematically oppressed by that dominant group."
Like wearing fake butts to steal from … Armenians?
Viewed as funny, ironic, trendy, or an opportunity to be retweeted by [popular frat website Total Frat Move], dressing up as a Native American, painting oneself with blackface, or dressing as a homeless person is not only offensive behavior, but also correctable.
So Hall is basically saying that frat costumes should try not to be "funny, ironic, trendy or an opportunity to be retweeted" by a popular website. Dress as some bland, forgettable cliche unconnected to current events. Like the slutty cat.
RELATED: Iowa State editorial orders students to avoid costumes that 'you could check on a census form'
The rest of the post doesn't actually give frats any idea what their national leadership thinks is appropriate for Halloween. It's a long list of don'ts that boils down to "get permission from the loudest, least tolerant elements of your campus when planning an event."
A handful of suggestions:
"reach out to individuals on campus who specialize in supporting marginalized groups … multicultural, LGBTQ, and women's issues and services"

Talk about the widely misunderstood "Kanye Western" party at UCLA, where students dressed as soot-covered miners ("gold diggers") were mistaken for generic black men

"Have you thought about the impact of cultural insensitivity on individuals who follow you on social media?"

Install top-down preapproval of all party themes, including hashtags, by the campus IFC
When you give veto power to the fringy-est whiner, you're never safe
The NIC seems to think that it's fairly easy to head off negative reaction by avoiding a handful of cultural tropes in costumes and themes.
But predicting what will offend a given special interest on campus (or even a lone student) is a fool's errand, even for members of that interest group.
RELATED: UCLA administrators can't claim ignorance of youth for punishing 'Kanye Western' party
The federal government bears some culpability for this. It has expressly instructed universities to not use an "objectively reasonable person" standard to judge what counts as sexual harassment, in the form of a "blueprint" agreement that agencies reached with the University of Montana in 2013.
As the Foundation for Individual Rights in Education noted in an FAQ on the blueprint:
In the findings letter, [the Office for Civil Rights] defines sexual harassment as "any unwelcome conduct of a sexual nature." [p. 8] OCR makes clear that "unwelcome conduct" includes "verbal conduct"—in other words, speech. [p. 4] Worse still, according to OCR, "[w]hether conduct is objectively offensive … is not the standard to determine whether conduct was 'unwelcome conduct of a sexual nature' and therefore constitutes 'sexual harassment.'" [p. 9] Under this shockingly broad standard, speech that is offensive only to the most unreasonably sensitive person is still sexual harassment.
That's pretty much the attitude that universities and now the NIC are taking when it comes to cultural appropriation – they give veto power to "unreasonably sensitive" people.
Never mind that partygoers at the "Kanye Western" party rubbed their faces with soot in homage to Kanye West's song "Gold Digger." Someone saw something they thought was blackface and started shouting about it before bothering to learn the facts.
Hall is delusional if he thinks that taking his advice will preempt future complaints about frat theme parties:
In order to improve our collective image, we need to empower our members to make decisions that represent the values and standards of our organizations. It is your responsibility as a leader in IFC to hold your peers accountable for the decisions they make.
h/t Inside Higher Ed
UPDATE: Lambda Chi Alpha disclosed Tuesday that it has resigned from the NIC because the fraternity believes "NIC's new direction is counterproductive and does not support a co-curricular partnership with our host institutions." That brings down NIC's membership from 74 institutions, as originally written, to 73. The article has been amended.
RELATED: Student who complained about 'Maximum Mexican' day was OK with 'offensive' imagery when her group used it
Like The College Fix on Facebook / Follow us on Twitter
IMAGE: Helga Esteb/Shutterstock