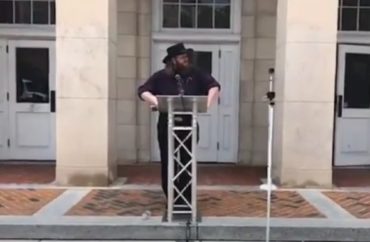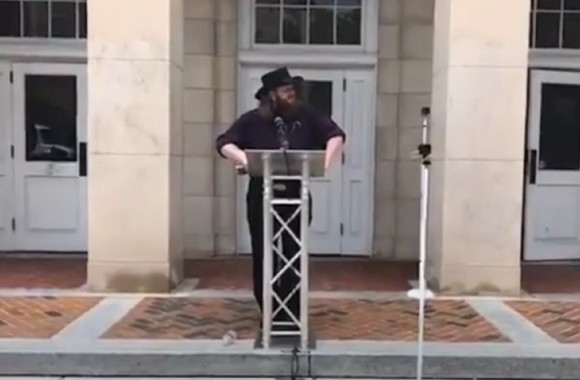 Anonymous accusations came from an activist group
North Carolina State University announced Monday that it had cleared an employee accused of a number of accusations lodged against him by a local activist group.
Activist group Move Silent Sam had accused Chadwick Seagraves, an IT desktop support manager, of doxxing leftist activists, supporting white supremacy through Proud Boys membership and using his position to obtain personal data on students.
Move Silent Sam successfully lobbied for University of North Carolina to remove a Confederate soldier statue in 2019.
Seagraves had also been accused of participating in the riot at the U.S. Capitol last week that occurred after a number of peaceful events.
The review "did not substantiate any significant allegations," according to a statement from the university, published by Technician.
"NC State confirmed the employee did not have access to the protected personal information of any NC State student or any staff members other than those supervised by the employee," the statement said. "As part of its review, NC State also worked with external investigators to ascertain the validity of the allegations."
The university also cleared him on allegations he participated in a riot in the U.S. Capitol.
"Law enforcement verified the employee was not in Washington, D.C. at the time and was not involved in the riot," the university said. "[T]he university can only institute formal disciplinary action against a state employee when there is just cause to do so, such as for substantiated violations of the law or NC State policies."
"I categorically denounce white supremacism and, as a patriotic American, I abhor the concept of fascism and authoritarianism of any sort," Seagraves told The College Fix in December. "Our current state of politics is a clash of values."
Move Silent Sam stands by its accusations.
"NCSU Declines to Discipline 'Proud Boy' Employee Chadwick Seagraves"

New article by @anonymouscommie makes clear that @NCState University is wrong to not fire their fascist employee Chadwick Seagraves.

The serious allegations are clearly substantiated.https://t.co/nCIfPTK13c pic.twitter.com/SkqaYPZBe0

— Move Silent Sam (@Move_Silent_Sam) January 13, 2021
"The serious allegations are clearly substantiated," the group said on Twitter on January 12. It linked to a blog post that reiterated its proof in support of its accusations against Seagraves.
"NCSU must fire this employee and issue an apology," Levi McLaughlin, a professor at the university tweeted on January 11. "Retaining him creates an unsafe environment for my students and colleagues."
McLaughlin shared a petition that asks the university to fire Seagraves.
MORE: LSU ponders ending sponsor relationship due to owner's presence at D.C. protest
IMAGE: Move Silent Sam/YouTube
Like The College Fix on Facebook / Follow us on Twitter