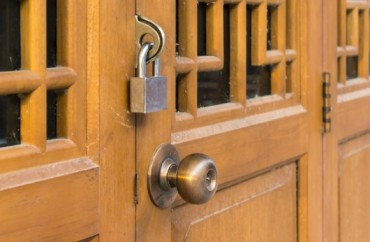 Eighteen Christian colleges have shut down or merged since the start of the COVID-19 pandemic due to a combination of factors that have created a perfect storm not only for religious schools but small secular ones as well.
Since March 2020, the pandemic and its economic ramifications have forced 36 colleges to close their doors or merge with another institution, 18 of which were Christian, data culled by Higher Ed Dive shows.
Scholars and observers told The College Fix in recent interviews this is due to a combination of factors and challenges facing small private colleges, including a population decrease and a rising distrust in four-year degrees, especially at Christian colleges.
"It is not just Christian colleges that are being affected; all small, private institutions – religious or not – are facing an uphill battle," David Leedy, dean of students at The King's College, told The College Fix.
"The reasons for the uptick in closures among smaller, private colleges are multifaceted. COVID-19, of course, affected enrollment at many institutions. But even before the onslaught of COVID-19, colleges and universities were approaching a 'demographic cliff.'"
Kimberly Reeve, an expert in nonprofit mergers and acquisitions, told The College Fix the nonprofit sector "had to pivot very quickly during COVID."
"Nonprofits, including colleges and universities, close when there are no viable partners and/or when they do not have funds left to continue operations," she said via email.
During the pandemic, many private colleges or universities experienced a severe cutback in donor money as well as enrollment, she said.
"There was a significant shift in giving, specifically in 2020," Reeve said. "People gave more to current, pressing needs, such as social services, and cut back on arts, culture, and other less 'urgent' causes."
"Even arts institutions as large as the Metropolitan Museum of Art made significant staff cuts and are still trying to recover from the loss of revenue from ticket sales and donations that dwindled during the pandemic."
However, the pandemic itself and the ensuing economic difficulties only exacerbated pre-existing cultural factors that were already leading to the general decline of Christian higher education, she said.
"There are two demographic changes that are the primary cause of this trend," Reeve told The Fix. "First, from a population standpoint, there are fewer people aged 18-22, and this 'shortage' is expected to continue for the next decade."
Fewer traditional students in this age range are also attending college now, she said.
"Some question the value of a college education while others are less inclined to invest four years of their lives into education when they do not know what career they want to pursue," she said.
Leedy also pointed out that due to declining birth rates in the U.S., "there are fewer and fewer high school graduates and therefore fewer students attending college."
"On top of that," he said, "more people are questioning the value of spending tens of thousands of dollars on a college degree that they may or may not ever use."
Underscoring this, more and more Generation Z Americans disaffiliate from the religious sector. Over one third of this generation identifies as religiously unaffiliated. This also restricts the number of college students who want to study at a Christian college or university.
"There's a decline in religious faith among the American population, especially young people," said David Talcott, an incoming fellow of philosophy at New St. Andrews College.
"Fewer people want a distinctly evangelical education. There's also growing skepticism on the part of parents about higher education, including Christian higher education. A lot of parents aren't convinced it's valuable," he told The College Fix in an interview.
Concerns about bias also play a role, he argued.
"Higher education, including Christian higher education, is very left and center, and most evangelical parents are not, both politically and socially," Talcott said. "More people are opting out of higher education because they don't want four more years of indoctrination."
Because of the growing disbelief in the value of a college degree, many young Americans focus on getting out of college and earning a living, paying less attention to the kind of degree they are seeking, he said.
"For me, the cultural shifts are the big ones," Talcott said. "This is a very pragmatic generation, and many evangelical schools don't fit that."
"Who wants to study Christian philosophy when one could get hired easily without that? This pragmatism is only growing among young people."
For Talcott, there must be something distinctive about a Christian education, which is currently missing from Christian schools at large.
"Difficulties can be opportunities. COVID was a real opportunity for Christian schools to stand out in the crowd," Talcott said.
"That is, for example, by adopting more oppositional attitudes towards the lockdown regimes, against state and local governments that were heavily intruding on the right of free association. Schools that signaled very strongly against the fact that states shouldn't be locking down colleges fared much better than those who did not."
MORE: Trade school programs thrive amid overall college enrollment decline
IMAGE: Shutterstock
Like The College Fix on Facebook / Follow us on Twitter