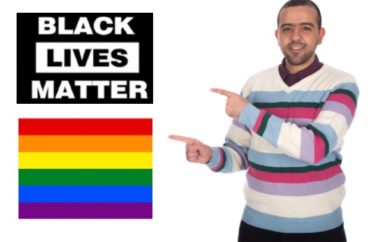 Researchers say that is a conservative estimate
A new report from the American Enterprise Institute found that nearly 20 percent of university faculty job listings require a pledge of support for diversity.
"Across all 999 jobs [reviewed by the think tank], we find that 19 percent require diversity statements, while 68 percent include the terms 'diversity' or 'diverse' in some fashion, often as a way of describing the university environment," the report said.
And the researchers told The College Fix that the number is a conservative estimate and they were not surprised with the results.
"I was not surprised to learn that 1 in 5 jobs require diversity statements," James Paul told The College Fix via an email interview. "But we had a conservative system for identifying such requirements, and I'm sure that our counts are a lower-bound estimate."
Paul is also the research director for the Educational Freedom Institute. He conducted the research with University of Arkansas Professor Robert Maranto.
Paul's research did not capture jobs that used related terms such as "antiracism" or asked applicants to have research on topics such as immigration or refugees. The researchers looked at both four-year colleges and community colleges.
"A job posting needed to explicitly mention 'diversity' or 'diverse' in order for us to code it as requiring such a statement," Paul said. "If a job posting required an equity statement, or a statement of anti-racism, we did not capture it in our paper. This makes our estimates conservative, but also more objective and replicable."
Examples cited in the paper include: "How do you think about diversity, equity, and inclusion [DEI], including factors that influence underrepresentation of particular groups in academia, and the experiences of individuals from particular groups within academia?" and "Coming into a new institution will involve changes and being busy! Please let us know how you plan to integrate DEI into your role as a faculty member, including new or existing initiatives you would like to be involved with."
The research paper said that traditionally right-leaning fields such as the hard sciences and engineering require diversity statements.
"Prestigious universities are significantly more likely to have DEI requirements than nonprestigious universities," the paper said. "Perhaps surprisingly, these statements are as prevalent in STEM fields as in the humanities and social sciences, once controls are accounted for."
UCLA uses a diversity rubric in hiring process
The report said that as of 2019, the University of California system required diversity statements on eight of 10 campuses.
One school, the University of California Los Angeles, judges job applicants on a diversity rubric.
The College Fix emailed UCLA twice in the past two weeks to ask for comment about its hiring and the AEI report.
The College Fix emailed the general Strategic Communications' office email and both media relations directors, Melissa Abraham and Bill Kisliuk, but did not receive a response.
The media team did not respond to questions about if applicants must sign a pledge in support of diversity and if the office could share research on how diversity statements have helped students and improved the quality of faculty.
The Fix asked if the university had any concerns that diversity statements could harm free speech or dissuade conservative applicants.
MORE: Canadian 'indigenous' professor is 100 percent European
IMAGE: Ebtikar/Shutterstock/SignsforJustice/Walmart
Like The College Fix on Facebook / Follow us on Twitter