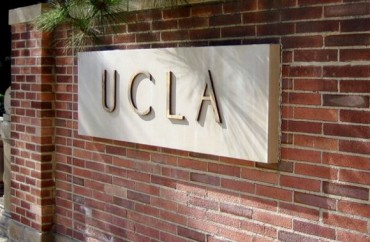 Representatives refuse to comment; two committees involved
At the University of California, Los Angeles, nearly three million dollars in student fees used by two major student government organizations has gone unaccounted for in public records.
About $9 million in yearly student fees goes to UCLA's Undergraduate Students Association Council, divided among various organizations and programs. The Daily Bruin reported earlier this month that $2.7 million divided between the Campus Retention Committee and the Student Initiated Outreach Committee has essentially gone missing, with no records to indicate what that money was used for. That represents roughly 30 percent of the total student government budget.
The retention committee oversees initiatives, projects, and services within the Student Retention Center to aid undergraduates with social and cultural transitions as well as academic problems. The outreach committee, meanwhile, works to "empower [students] to take their academic and life goals into their own hands." Initiatives promoted by that committee include American Indian Recruitment, Pacific Islander Education and Retention, and Students Heightening Academic Performance Through Education.
Currently, each UCLA undergraduate is paying about $262 per year to fund the student government.
School remains silent; College Fix files freedom of information act request
The College Fix reached out to a plethora of student government officials seeking comment on the matter, including USAC President Robert Watson, External Vice President Johana Guerra Martinez, Internal Vice President Kimberly Bonifacio, Campus Retention Committee Advisor Layhannara Tep, and others. None replied to The Fix's queries.
The College Fix has filed a freedom of information act request with the university regarding the missing funds. The university is required by law to respond by Feb. 3 regarding what, if any, records it will release pursuant to the request.
Earlier this month, Watson told The Bruin that neither committees attended two meetings earlier in January to discuss their budgetary plans, even though Watson himself has asked them to.
Watson further stated that the missing funds are "upsetting."
"No students know where this money is. There's no transparency to students, but (student committee members) were the ones that voted over this money, created these committees and who said that they wanted to lead these committees. It is offensive," he told the student newspaper.
The Bruin last week published an editorial criticizing the missing funds, writing that though the committees "certainly have their hearts in the right place…without any type of public accountability, mismanagement could easily be lurking behind hidden numbers."
MORE: Student government gave $250k to liberal clubs, only $1,500 to conservative ones
MORE: UCLA student government leaders get massive pay hike
IMAGE: Logra / Shutterstock.com
Like The College Fix on Facebook / Follow us on Twitter