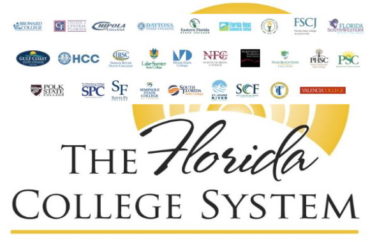 'Our institutions will only deliver instruction that includes critical race theory as one of several theories and in an objective manner'
The presidents of 28 different colleges in Florida on Wednesday announced a ban on anything that "compels belief in critical race theory."
The presidents, in their memo, stated they "will ensure that all initiatives, instruction, and activities do not promote any ideology that suppresses intellectual and academic freedom, freedom of expression, viewpoint diversity, and the pursuit of truth in teaching and learning."
"As such, our institutions will not fund or support any institutional practice, policy, or academic requirement that compels belief in critical race theory or related concepts such as intersectionality, or the idea that systems of oppression should be the primary lens through which teaching and learning are analyzed and/or improved upon," the announcement stated.
"Further, if critical race theory or related concepts are taught as part of an appropriate postsecondary subject's curriculum, our institutions will only deliver instruction that includes critical race theory as one of several theories and in an objective manner."
Inside Higher Ed reported that the presidents represent the 28 colleges that make up the Florida College System, which includes community and four-year state colleges.
"The presidents plan to review trainings, instruction and policies on their campuses and remove any that counter the values expressed in the statement by Feb. 1," IHE reported.
The presidents' memo stated the leaders "remain committed to developing campus environments that uphold objectivity in teaching and learning and in professional development and that welcome all voices—environments in which students, faculty, and staff can pursue their academic interests without fear of reprisal or being 'canceled.'"
The news comes on the heels of Florida Gov. Ron DeSantis seeking information on the amount the state's public colleges and universities spend on critical race theory and diversity, equity and inclusion.
The requested data includes detailing how the campus programs involve CRT and DEI and the number of employees allocated to them, as previously reported by The Fix.
Campus leaders tried to block the request, but a judge on Jan. 11 ruled in the Republican governor's favor.
MORE: DeSantis can ask colleges for DEI and CRT spending data, judge rules
Like The College Fix on Facebook / Follow us on Twitter