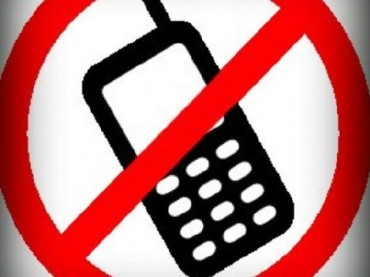 What do college students love more: their cell phones or free stuff?
Two young entrepreneurs from Chico State are banking on the notion that students will shut off their phones during class to earn points for free food, coupons and other discounts to local businesses.
Some call it a bribe. Others call it "positive reinforcement." Regardless, it's an idea that's catching on.
Pocket Points launched last fall and already it's being used by students at eight universities across the nation.
The app uses GPS-geofencing technology, and recognizes when students are inside a building. Students earn points for locking their phone during class, points that add up and translate into prizes over time.
"Students love it, teachers love it, as well as the businesses around campus providing the incentives," Mitch Gardner, co-founder of the company, told The College Fix.
He developed the app with his fraternity brother, Rob Richardson. Gardner said it's at use at Penn State, UC Berkeley, University of Colorado-Boulder and San Diego State, among other campuses. More than 35,000 students use Pocket Points across the country, he added.
The app includes a "gift store" where users can redeem points. Businesses that offer rewards vary from school to school.
The idea for the app – currently available for iPhones – came after Richardson "noticed all of his classmates with their heads down looking at their cell phones disregarding the teacher's lecture," Gardner explained.
At San Diego State University, nearly 600 students use the app, student Lauren Breitenbach told SDSU news. About 10 local San Diego businesses offer rewards, such as Jersey Mike's sub shop and Cold Stone Creamery.
Some students report the app actually helps them stay off their phone during class. Gardner told The Fix nearly all the feedback "has been phenomenal."
But not everyone is buying into the formula.
Comments from a recent article about Pocket Points were filled with criticism. One called the app "ridiculous," suggesting the rewards set "a bad precedent." Another posted it "will just result in students having multiple phones."
One commenter, who identified as a college lecturer, said "laptops a lot more distracting than cell phones anyway." Another suggested students should "keep your phone locked and use your tablet and laptop."
But Gardner brushed off criticism, saying he and Richardson's app solves a problem.
"Whether they should be paying attention in class or not, they are more engaged in their cell phones than they are the professors," he said. "This problem was glaringly obvious to us. We decided to take the positive reinforcement approach."
College Fix reporter Nathan Rubbelke is a student at Saint Louis University.
Like The College Fix on Facebook / Follow us on Twitter