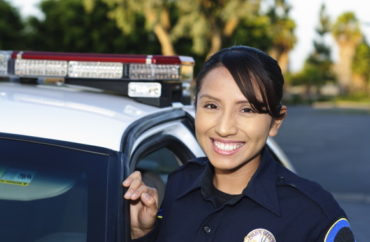 Illinois state Representative Dave Vella, a Democrat, introduced a bill Dec. 13 that would fully fund public college tuition and fees for some current and prospective police officers.
Applications would be restricted to residents of Illinois who commit to working as law enforcement officers in the state for a minimum of four years following graduation.
The bill's stated aims are to "encourage students to serve local communities" and "increase diversity" within police ranks. If passed, it could take effect as soon as the 2022-23 academic year.
The College Fix previously reported on a 2017 study that found only 30 percent of police officers have a four-year degree, and approximately 50 percent have a two-year degree.
Police officer education requirements vary by state, but just Illinois, Nevada, New Jersey and North Dakota require cops to have a four-year degree, according to a Dec. 2020 article published in laist.com.
In a June 2020 op-ed in The Conversation (previously cited by The College Fix), a sociologist and a criminologist, both specialists in crime research, argued that police officers "should be encouraged" to pursue higher education.
Professor Leana Bouffard of Iowa State and Professor Gaylene Armstrong at the University of Nebraska Omaha cited studies suggesting that college-educated cops receive fewer citizen complaints and are nearly 40 percent less likely to use force.
Additionally, they wrote, college improves the ability of officers to solve problems, evaluate evidence, and relate to people from varied cultures. Higher education can also empower cops to become better leaders in the force.
"Educated law enforcement professionals will be better equipped to lead much-needed reform efforts," they wrote, calling for public tuition-coverage incentives similar to that proposed by the Illinois bill.
"Colleges and universities can help officers acquire the skills needed to help to reestablish trust between our communities and those who are sworn to protect and serve."
MORE: Activists want to end tuition discounts for police. It's a horrible idea.
IMAGE: John Roman Images / Shutterstock
Like The College Fix on Facebook / Follow us on Twitter