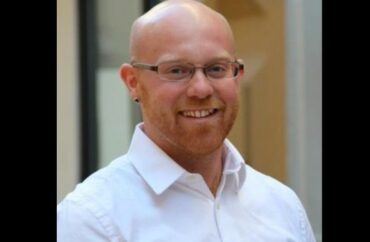 ANALYSIS: Professor Clarkson implies Gov. DeSantis wants to see violence against LGBT people
New College of Florida's only full-time gender studies professor put in her resignation letter, following a move by Trustee Christopher Rufo to eliminate the program altogether.
Professor Nicholas Clarkson, who "transitioned 19 years ago" sent in her resignation letter to interim President Richard Corcoran on Aug. 17 because "Florida is the state where learning goes to die." She joins Aaron Hillegass, a data science director, in quitting. Hillegass is leaving the university this month because he said Governor Ron DeSantis' policies are just like Hitler's fascism.
Professor Clarkson, who now says she is actually a male, criticized the university's changes, as well as the political landscape in the Sunshine State.
"First, the claim that enslaved people—bought and sold as property, forced to work without pay, subjected to brutal violence, and separated from family among many other horrors—gained anything from slavery is a shameful lie," Clarkson (pictured) wrote, in reference to the debunked allegation spread by Vice President Kamala Harris that Florida promoted slavery.
Clarkson also criticized the pending elimination of the gender studies program. She stated this action is "a reactionary attempt to prevent cultural shifts that scare you."
"Gender has changed before, and it is changing again. You can't keep your kids from being gay or trans," Clarkson wrote. "You can only make them hate you and themselves. Gender Studies offers the vocabulary, conceptual frameworks, and practice tolerating the discomfort of the unfamiliar that would help us all navigate change more gracefully."
"But that's why you canceled it," she wrote.
She then appeared to imply Gov. DeSantis and other leaders wanted to see LGBT people attacked. The gender studies scholar also repeated another debunked claim that the Pulse club shooter targeted the location because it was a gay business.
Clarkson wrote:
In March, The Advocate reported that Florida neo-Nazi groups are finding it much easier to recruit as a result of anti-drag hysteria. This year's legislative session also included bills that allow for unpermitted concealed carry and make it more difficult to track gun and ammunition sales. The Pulse massacre happened in Orlando, only a two hour drive from campus. The violent intent of this legislative agenda is crystal clear.

You and multiple trustees have ensured that New College will not be a refuge from this violence.
The shooter in the Pulse massacre, Omar Mateen, said he did not target the LGBT nightclub because of the sexuality of its customers. NBC News noted in 2018 that "all evidence says the gunman chose it at random," contra claims by political leaders including President Barack Obama and President Donald Trump.
MORE: Trans Harvard student dies of suicide, not from police
The gender studies professor continued to criticize trustees, including Rufo and Ryan Anderson, a prominent social conservative scholar who is critical of gender ideology.
"Trustee Rufo has been a key figure in fomenting homophobia and transphobia nationally by repeatedly referring to LGBT people as 'groomers,' resurrecting a vile myth from the 1940's and 50's," Clarkson wrote.
She continued:
Trustee Anderson has written books with hateful and melodramatic titles such as When Harry Became Sally: Responding to the Transgender Moment and Truth Overruled: The Future of Marriage and Religious Freedom. You, Mr. Corcoran, have fired multiple prominent LGBTQ faculty and staff, ripped gender-neutral bathroom signage off the walls, and canceled the Pride Living-Learning Community, throwing away their books.
She ended her letter by complaining about the use of synthetic grass on campus which could ruin "the building's LEED certification" and will create "a steady stream of microplastics to pollute the bay."
"For these reasons [throughout the letter] and many more, I join 40 of my former colleagues in leaving," Clarkson concluded. "This exodus is an indictment of your and the trustees' actions as well as the state's regressive politics. I
We are restoring the classical liberal arts and activist disciplines that have no scholarly merit, such as gender studies, will be not be part of our programs. Conservatives have spent decades complaining about these pseudo-disciplines; we are finally taking action against them.

— Christopher F. Rufo ⚔️ (@realchrisrufo) August 22, 2023
"Good news," Rufo tweeted.
"We are restoring the classical liberal arts and activist disciplines that have no scholarly merit, such as gender studies, will be not be part of our programs," the trustee and journalist wrote. "Conservatives have spent decades complaining about these pseudo-disciplines; we are finally taking action against them."
MORE: Lesbian professor apparently can identify who is LGBTQ at ski resorts
IMAGE: New College Gender Studies Program/Facebook
Like The College Fix on Facebook / Follow us on Twitter