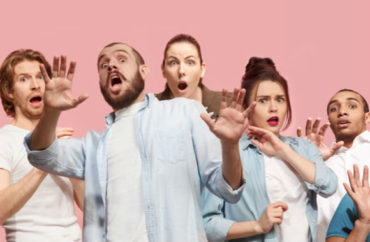 Rather than deal with continued complaints from community members, a New Jersey school district decided to remove every single holiday from its upcoming school calendar.
The Randolph Board of Education voted this past Thursday to use the generic "Day Off" in place of holiday names after almost a month's worth of objections to making Columbus Day "Indigenous Peoples' Day," Tap Into Randolph reports.
At the May 13 board meeting where that change was made, many were upset it wasn't even listed on the meeting's agenda. Further, the board made the move at the behest of a "local Diversity and Inclusion Steering Committee," according to NJ.com.
Italian-American groups were the most vocal about the change, including UNICO and the Knights of Columbus. State Senator Anthony Bucco also spoke out, asking the board to reconsider.
At Thursday's board meeting, the vast majority in attendance stood up when an audience member asked those opposed to the Columbus Day change to stand.
MORE: District removes 'chief' from job titles to avoid offending Indigenous folk
When board members explained, and apologized for, the process by which their original decision was made (that other districts had made the change factored into Randolph's move), it only made the audience more aggravated. This ultimately led to the board to remove all holiday names from the 2021-2022 calendar.
In a statement after the meeting, the board said
"After careful consideration of concerns introduced by both proponents of the change as well as those in opposition to the change, a motion was presented for consideration to stop using holiday titles on the district's calendar … We agreed unanimously that the change would be both inclusive and equitable. Although we have made these changes to the school district's calendar, our decision to change the calendar titles will not impact the education of holidays as guided by the district's curriculum."
The board also noted that its efforts, in conjunction with the district, were done in support of "diversity and inclusion amongst [the] students, staff, and community."
As of press time, the Randolph Township Schools' website still has the calendar up from the initial Columbus Day name change: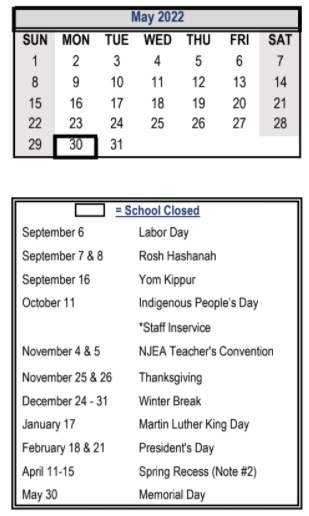 NJ.com notes Randolph's move surpasses that of even New York City's public schools; they changed Columbus Day to "Italian Heritage Day/Indigenous Peoples' Day."
Read the Tap Into Randolph and NJ.com articles.
MORE: Yale: "We want Columbus erased from history"
IMAGES: Master1305 / Shutterstock.com; Randolph Township Schools screencap
Like The College Fix on Facebook / Follow us on Twitter