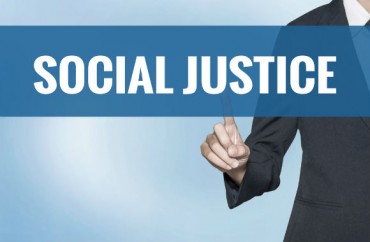 Newly elected bargaining committee members of the Graduate Workers of Columbia are "looking to disrupt the traditional bargaining process" with university officials as the deadline for the start of negotiations approaches.
The Columbia Academic Workers for a Democratic Union, or C-AWDU, won four of the six available seats in the union election, and as the Columbia Spectator notes, although the (bargaining) committee "is unsure of exactly what issues it will address" when it meets with college representatives, its platform is chock full of social justice goodies:
"We believe in the power of strike action to further struggles for real solutions to the climate crisis, immigrant rights and dignity, free on-demand abortion, Medicare for All [sic], civil rights for all people, no matter race, religion, gender, sexuality, national origin, physical ability, immigration status."
Sociology graduate student Dominic Walker, a member of the bargaining committee, says the platform is "exceptional" because the current situation is exceptional. Philosophy PhD student and fellow committee member Helen Zhao echoes Walker, noting she wants to use bargaining "as a tool to advance the common good."
The group formed in large part as a response to the bargaining framework agreement settled on by the administration and the regional UAW. While a majority of the Columbia unit's rank-and-file members approved the framework, many of C-AWDU's representatives said that it was decided upon in a hasty fashion, and did not adequately take into account the right to strike. C-AWDU has said it is committed to exercising that power the moment that it becomes available to them. …

The question of whether or not the bargaining committee should broach issues of social justice in the negotiations was a point of contention between the slates running. Other union members expressed concern over bringing broader issues into bargaining, particularly regarding how it would impact internal discussions and consensus.

"They see the union as a vector for social justice. It has larger goals, like supporting BDS. I'm a super liberal person but I don't consider the union the place to address those issues. I think democratic means like voting is how you address those things," said Miles Richardson, a second-year Ph.D. student in systems biology who ran for a bargaining committee position with the group United for a Strong Contract.
The Spectator also notes the C-AWDU supports BDS (Boycott, Divestment, Sanctions — against Israel) as well as anti-gentrification policies.
MORE: Supporter of communist regimes speaks at UCLA social justice summit
MORE: Weeklong teach-in at UMass Boston features 26 social justice events
IMAGE: PhuShutter / Shutterstock.com
Like The College Fix on Facebook / Follow us on Twitter