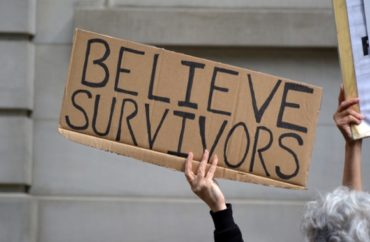 Funding threatened if schools use impartial procedures
Thought the Obama administration's Title IX guidance for sexual misconduct proceedings was bad? Look at some of the legislation under consideration in states.
New Mexico is considering a bill that would threaten colleges with defunding if they don't make assumptions that are favorable to accusers in sexual misconduct proceedings.
HB 133 passed the House Health and Human Services Committee Friday, and will now be considered by the House Education Committee, the Los Alamos Daily Post reports. The bill's sponsor, Democratic Rep. Elizabeth Thomson, said it's intended to give young people "the resources they need to make the best decisions for themselves and their bodies."
While media coverage portrays the legislation as just another consent-oriented measure, the Foundation for Individual Rights in Education claims that HB 133 functionally bans "impartiality" in sexual misconduct proceedings.
By requiring colleges that receive state funding to implement "complainant-centered policies and procedures" and use "trauma-informed" training for campus officials, the bill incentivizes proceedings that are inherently biased against accused students, Tyler Coward, legislative counsel to FIRE, wrote in a blog post last week.
Not only would "complainant-centered" procedures "almost certainly violate" Title IX, but the fairness of "trauma-informed" training is in serious dispute, he said.
Harvard Law School Prof. Janet Halley, for example, has publicly described her school's training as "100% aimed to convince [adjudication staff] to believe complainants, precisely when they seem unreliable and incoherent." The assumptions behind trauma-informed training have little if any support in scientific research, according to memory and neuroscience experts interviewed by journalist Emily Yoffe.
MORE: Mass. lawmakers approve 'junk science' in Title IX training
The bill also defines "harassment" through the state's penal code. That's dangerous, Coward said, because if the definition is used "against speech in the educational setting," it would preempt the specific Supreme Court standard devised for student-on-student harassment, known as Davis.
FIRE's other problems with the bill track with the group's longstanding opposition to affirmative-consent policies, which often prevent parties from being able to prove their received "continuous" consent or unambiguous consent at every "stage" in a sexual encounter.
Coward also scolds the bill for using the Obama administration's mandated evidence standard, "preponderance," which does not recognize the severity of potential consequences for an accused person. The "clear and convincing" evidence standard is better for sexual misconduct proceedings, and is explicitly recommended by the Supreme Court for "quasi-criminal" allegations that would result in more than the "mere loss of money."
Read the bill, Daily Post report and FIRE's blog post.
MORE: Conn. turns most campus sex into rape with affirmative consent law
IMAGE: Christopher Penler/Shutterstock
Like The College Fix on Facebook / Follow us on Twitter