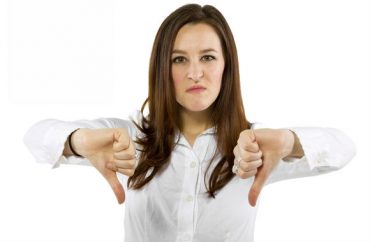 Trump administration was 'spot on'
Cornell University is getting a new Title IX coordinator in June, giving the Ivy League school a chance to start fresh after years of bad headlines on Title IX.
It's been sued several times for violating due process and anti-male and even anti-Muslim bias. As of last summer it was under six Title IX investigations by the U.S. Department of Education, including at least one on sex bias.
Lawyers from the department's Office for Civil Rights even visited campus to meet with students and parents, some of whom highlighted discriminatory treatment of accused students.
While half of those cases have since been resolved, Cornell drew a new black eye when 23 of its own law professors recently told a judge that Cornell refused to follow its own Title IX policies.
Into this Dumpster fire steps Chantelle Cleary, who is leaving the University of Albany to fill the position currently held by Sarah Affel (named in the anti-Muslim bias lawsuit).
The Cornell Daily Sun has an illuminating feature on Cleary and what she hopes to accomplish at Cornell. What jumped out to KC Johnson of Brooklyn College, co-author of The Campus Rape Frenzy and dutiful chronicler of Title IX litigation: Cleary's fanciful claim that Cornell's policies are "very robust and transparent and fair."
MORE: Cornell law profs ask court to hold Cornell accountable
Orwellian statement from new @Cornell TIX director–describing as "transparent and fair" policies whose application nearly two dozen Cornell Law profs have deemed fundamentally unfair in a court filing:https://t.co/FpzVKBdioz pic.twitter.com/ya20iEz5H6

— KC Johnson (@kcjohnson9) April 16, 2018
What jumped out to me: Cleary may have accidentally boxed in Cornell regarding its evidence standard for Title IX cases.
The "Dear Colleague" guidance on Title IX from the Obama administration, since rescinded, ordered colleges to use the "preponderance of evidence" standard in such investigations, which functionally determines guilt or innocence in evidence-thin investigations on the basis of a coin toss.
The interim guidance issued by Education Secretary Betsy DeVos* gives schools the choice to keep using preponderance or a higher standard that was previously used by elite schools, often called "clear and convincing." It works out to roughly 75 percent confidence.
As the Foundation for Individual Rights in Education documented in its 2017 due process report, the vast majority of institutions it rated – the top schools in U.S. News & World Report rankings – have different standards for adjudicating sexual misconduct versus all other offenses. The former usually has lower standards.
MORE: Students tell the feds Cornell is botching sexual assault investigations
Here's what Cleary said when the Sun asked the former assistant district attorney which set of guidance she preferred, President Obama's (preponderance only) or President Trump's (preponderance or clear and convincing):
"I like that there's this option now [between evidence standards]. Which option is better I think depends on the individual needs of the specific university," Cleary said. Asked to clarify what kinds of factors would support one standard over the other, Cleary said the Trump Administration was "spot on" when it suggested looking at how non-Title IX cases are adjudicated to ascertain what burden of proof would be appropriate for Title IX cases.

"What has the university used historically as a standard of proof when adjudicating violations of the student code of conduct?," Cleary said, indicating her criteria for deciding which burden of proof to use. "How has that worked? What has been the response to that standard of proof by the university community?"

At Cornell, non-Title IX cases are adjudicated under the clear and convincing evidence standard.
That's right! In FIRE's due process report, Cornell is listed as maintaining separate policies for sexual misconduct and other offenses, even though they earn the same point total and rating (relatively high, a "B").
MORE: Cornell suspended male Muslim for helping incapacitated female
It's not obvious that Cleary actually knew that, because switching to a higher evidence standard would almost certainly provoke crippling protests by rape-culture activists at Cornell who would accuse the new Title IX coordinator of scorning "survivors" and (yep) promoting rape culture.
This would probably cow Cleary into compliance with their agenda, since she explicitly tells the Sun that she believes rape culture exists "in our society, generally," even if she's not familiar with culture at Cornell yet.
Another noteworthy and troubling revelation about Cleary: She's a "faculty member for the National Center for Campus Public Safety's Trauma Informed Sexual Assault and Adjudication Institute."
Journalist Emily Yoffe wrote a three-part Atlantic series last fall about Title IX issues, with one part devoted to the "junk science" of "trauma-informed" investigations. Cleary's participation in this group suggests that she will write off inconsistent and ever-changing rape allegation details as a symptom of "trauma," a view that has no scientific basis.
This nugget alone casts doubt on Cleary's claim that having served as a prosecutor – who focused on sex crimes! – won't bias her against accused students.
MORE: Cornell refused to investigate female-on-male rape claim
One thing the Sun could have asked Cleary to clarify is her view of when Cornell should get involved in sexual-misconduct allegations. Here's how she described bystander intervention programs:
"We want you to be safe. We want to be able to intervene if you're faced with a situation that could become violent, but the fact of the matter is us administrators, us staff, we're not out there with you all," she said. "When you're out at parties or at the bars or whatever it is you're doing, we're not there with you. If we were, it would be weird."
Cornell is only legally obligated to investigate allegations on campus or related to a campus program.
If she's saying that an ordinary sexual encounter off campus, following a night of drinking and poor communication, isn't subject to her jurisdiction unless it got "violent," that's a whole new invitation to anti-rape activists to bring campus to a halt – or for Cleary to create a nonsensically broad definition of "violent."
MORE: Cornell accused male of underwear theft with no evidence
IMAGE: Rommel Canlas/Shutterstock
Like The College Fix on Facebook / Follow us on Twitter