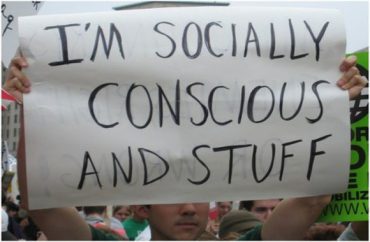 New York City schools will excuse absences for students who wish to participate in "climate strikes" taking place at various locales on September 20.
Those Interested will need parental permission, and "younger" students must be accompanied by a parent, according to a school district tweet.
"We applaud our students when they raise their voices in a safe and respectful manner on issues that matter to them," another district tweet read.
NYC Mayor Bill de Blasio joined the Twitter fun in praising students for their activism, and invoked the ever-shrinking amount of time humans have to prevent Earth's destruction: "We have ten years to save the planet. TEN YEARS. Today's leaders are making decisions for our environment that our kids will have to live with."
.@NYCschools will excuse absences of students participating in the #ClimateStrike on Friday 9/20. Students will need parental consent. Younger students can only leave school with a parent. https://t.co/hcBO1Cnb3m

— NYC Public Schools (@NYCSchools) September 12, 2019
According to The Daily Signal, the climate strikes are the brainchild of a group called the Action Network whose website says
Today, we're at a crossroads. Scientists say we have 10 years to stop the climate crisis. They say that failing to do so will be a death sentence for our generation. And yet, for the last 40 years, our political leaders have done almost nothing to protect our generation's future.

That's why on September 20th, we are rising up to say NO MORE. Young people around the world will strike from our schools and workplaces by the millions.

We will shut down business as usual and send a clear message to the fossil fuel billionaires and the corrupt politicians they buy out. We will demand a Green New Deal. We will demand justice and a livable future for all people. And we will show the world that our generation will not back down until we win.
The strikes are reminiscent of last year's gun control-themed protests for which many school districts excused student absences.
MORE: Prof says cannibalism might help fight climate change
MORE: Climate change activists ripped for wearing nooses at U. Wisconsin
IMAGE: Sam Felder / Flickr.com
Like The College Fix on Facebook / Follow us on Twitter