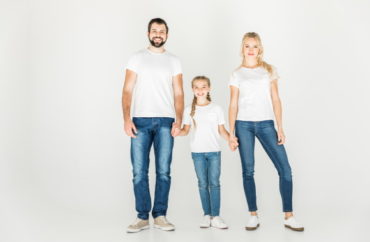 Why is the public education system failing students of color? A new podcast from The New York Times claims to have the answer — "white parents."
"If you want to understand what's wrong with our public education system, you have to look at what is arguably the most powerful force in our schools: White parents," the newspaper states in its debut Wednesday of the podcast, called "Nice White Parents."
To understand what's wrong with our public education system, you have to look at what's arguably the most powerful force in our schools: White parents. Listen to the trailer for "Nice White Parents," a new series from @serial, brought to you by @nytimes. https://t.co/ljXOFNOZFO

— The New York Times (@nytimes) July 23, 2020
The podcast takes the stance that "American public schools do not guarantee each child an equal education" and white parents are a driving force behind that problem, citing a "60-year relationship between white parents and the public school down the block."
"I think I've been looking in the wrong places for what's broken in our schools," says podcast narrator Chana Joffe-Walt as she introduces the new series in a three-minute audio clip.
"I think you can't understand what's broken if you don't look here, at one of the most powerful forces shaping public education: white parents."
The new podcast quickly gained a variety of different criticism from several center-right observers.
"Who taught you to hate the color of your skin?…Who taught you to hate yourself from the top of your head to the souls of your feet? Who taught you to hate your own kind? Who taught you to hate the race that you belong to?" -Malcolm Xhttps://t.co/tpHxheh60H

— Eric Weinstein (@EricRWeinstein) July 23, 2020
Disintegrationists are now claiming that if you are a good parent who wants to educate your child in the best possible way, you are inherently racist because you are exacerbating racial inequality. This holds only if you are white. https://t.co/MOeIMe6JbL

— Ben Shapiro (@benshapiro) July 23, 2020
Great point, @nytimes. White people are terrible, and all the other people are better, and that's because their skin is a different color. #antiracism https://t.co/XRYyL1PRYp

— Michael Knowles (@michaeljknowles) July 23, 2020
NYT is doing a podcast directly attacking white parents.

Did you have this on your 2020 Bingo card? https://t.co/As9gdLNkhz

— Cernovich (@Cernovich) July 23, 2020
The new podcast from The New York Times comes on the heels of its largely debunked and heavily criticized "1619 Project," essays which aimed to reframe the country's history around 1619 due to the arrival in that year of 20 African slaves.
But historians and other professors said it was filled with distortions and inaccuracies, including claims Lincoln was racist and the American Revolution was fought to keep slavery. The New York Times refused to correct the essays, which are used as curriculum in some public schools, and instead settled on a clarification.
MORE: 'Let white people die' professor triples down
IMAGE: LightField / Shutterstock
Like The College Fix on Facebook / Follow us on Twitter