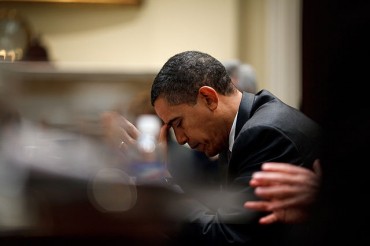 Harvard professor Niall Ferguson has written a devastating critique of the Obama administration in this week's Newsweek cover story:
In an unguarded moment earlier this year, the president commented that the private sector of the economy was "doing fine." Certainly, the stock market is well up (by 74 percent) relative to the close on Inauguration Day 2009. But the total number of private-sector jobs is still 4.3 million below the January 2008 peak. Meanwhile, since 2008, a staggering 3.6 million Americans have been added to Social Security's disability insurance program. This is one of many ways unemployment is being concealed.

In his fiscal year 2010 budget—the first he presented—the president envisaged growth of 3.2 percent in 2010, 4.0 percent in 2011, 4.6 percent in 2012. The actual numbers were 2.4 percent in 2010 and 1.8 percent in 2011; few forecasters now expect it to be much above 2.3 percent this year.
Read the full article here.
Click here to Like The College Fix on Facebook.