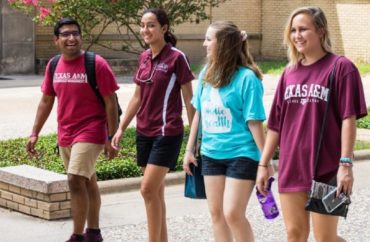 ANALYSIS: Proponents of the theory will not point to any follow-up proof
Nearly four months after the reversal of Roe v. Wade, there is currently no proof to support the theory that college students would be leaving red state universities due to pro-life laws, according to an investigation by The College Fix.
The reversal of Roe v. Wade, which returned the issue of abortion to the states, "was unpopular among Americans in general, but it was particularly unpopular among Americans in that demographic," University of California Los Angeles professor Cary Franklin told U.S. News and World Report in August.
Franklin, director UCLA's Center on Reproductive Health, Law, and Policy, told the publication that "it's hard not to imagine that college students and potential college students won't be making choices based on location."
Yet, two months after making those comments, Franklin said the jury is still out on the effects of pro-life laws. "Sorry: no comments. Dobbs just came down this summer so it's too early," Franklin said, when asked by The Fix for any evidence on the claims pro-choice students would be picking colleges differently due to pro-life laws.
One July survey from the Intelligent polling company indicated that "55% of Democrat students and 41% of Republican students at schools in states with abortion bans are definitely or potentially transferring."
The Fix asked the survey company if it had evidence to support that students followed through with these claims or if it had conducted any other follow-up surveys on the topic. The company did not respond to two requests for comment sent in the past week.
MORE: University welcomes pregnant and parenting students to campus
States such as Texas, Oklahoma and Tennessee, which had bans on almost all abortions go into effect this summer, are not suffering from a lack of students at major universities in the state.
Nor is Indiana, which implemented a prohibition on 95 percent of abortions this summer, though the Hoosier State's pro-life law is currently facing legal challenges. Purdue University set an "all-time student enrollment record" this year, the Indiana school announced. Its media team did not respond to further requests for comment.
Rice University in Texas worried that pro-life laws would create "added burdens" especially for "the least economically advantaged" and administrators would explore how to "appropriately support the reproductive rights of our community, including access to abortion services," for its 4,000 students as well as faculty and staff.
Students are still interested in the university in one of the reddest, most pro-life states in the country – it just recorded its second-largest incoming freshman class in history this year, according to an announcement shared by its media team in response to a Fix inquiry.
A major Oklahoma university has not seen an issue with enrollment either.
"The University of Oklahoma has not seen a decline in applications or admissions this year,"  spokesperson Mackenzie Scheer told The Fix via email on September 29.
"Last month, OU welcomed its largest freshman class in school history, with 4,683 students. Overall enrollment numbers for fall 2022 are also up from the fall 2021 semester, with 31,655 students enrolled on all three campuses," Scheer said.
"At OU, our top focus is supporting the needs, aspirations, and well-being of our students. While the university must and will comply with all applicable laws, we remain unwavering in our commitment to serve our students to the fullest extent possible," Scheer said.
According to campus officials, the story is similar in Texas.
"Within the next few days, we will be releasing final enrollment numbers, which will show more students than previous years, which has been the trend for the past decade or so," Texas A&M Associate Vice President Kelly Brown told The Fix on September 21.
Brown also said that the acceptance withdrawal rates at Texas' largest university had not increased despite the fact that abortion has been outlawed in the state since August 25.
In Tennessee, abortion has also been illegal since August 25.
When contacted, a spokesperson for the University of Tennessee referred The College Fix to an article on the increasing enrollment numbers at the state's largest school.
Other universities contacted by The Fix include Indiana University, University of Houston, University of Texas at Austin and University of Memphis.
Pro-life laws might help enrollment, group suggests
The Fix spoke to a pro-life group about the impact these claims have on universities and if school officials should be concerned about them.
"Speaking as a parent, it can be a selling point that the laws of a state protect women and their children, born and preborn, rather than pushing the false narrative that abortion has no cost, no consequences, and no repercussions," Students For Life of America media representative Kristi Hamrick told The Fix via email.
"You would think that students are going into debt after selecting a school that offers them an education and a future, rather than one that pushes abortion," Hamrick said. "It's hard to see how prioritizing abortion over education benefits a school."
When asked if the individual decisions of students to not attend schools in pro-life states affects state policy, Hamrick said that "this does not seem to be much of a factor in the debate that we are seeing, though it's been a popular storyline for the media since the Dobbs' decision ended Roe allowing voters to weigh in on abortion policy."
Liberal politics may drive students away to red states too, according to an October 2 article in Town & Country magazine.
The publication reported that students are fleeing from liberal regions in the north and California to schools in the South.
"Fifty-seven percent of the incoming freshman class at Texas Christian University, a midsize school in Fort Worth… are from out of state," Town & Country reported. "Seventeen percent of those hail from California."
"Compare that to 2008, when more than 70 percent of TCU's incoming freshmen were from Texas," the lifestyle magazine reported.
According to the magazine, this migration appears to be part of the desires of many families for a "total escape from so-called liberal thought pockets."
MORE: Med school director claims 'quality' of students will decrease due to pro-life laws
IMAGE: Texas A&M University
Like The College Fix on Facebook / Follow us on Twitter