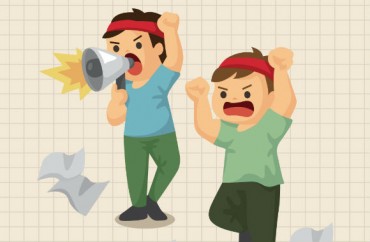 It's not just American universities that bring out the ultra-progressive zealots who believe speech which makes them uncomfortable should not be permitted.
At Canada's Wilfrid Laurier University, a group called Advocates for a Student Culture of Consent (ASCC) was irate that the Criminology Students Association (CSA) had invited Toronto lawyer Danielle Robitaille to campus to be the keynote speaker at a conference.
Robitaille's "sin," according to Laurier U.'s David Haskell writing in the Toronto Star, was that she had defended — successfully — a CBC radio host of sexual assault.
"On a Facebook page they created they list their reasons for wanting the speech cancelled," Haskell reports.
"The reasons all centered around the notion that because Robitaille had advocated on behalf of an alleged sex offender, Ghomeshi, anything she said, even her presence, could be traumatizing for those who had experienced sexual violence and anyone else sensitive to the issue."
"WLU's choice to amplify (Robitaille's) voice has caused harm and makes us feel unsafe, invalidated and not believed," the ASCC wrote.
Also explicit in their demands was the idea that they should be able to choose which topics are appropriate to discuss on campus and which are not. For example, they wrote: "During the ([Jian] Ghomeshi) trial it was hard enough to find spaces momentarily free from these debates, but to actively choose to bring this debate to campus is very different and actively signals that this is up to debate when it is not." …

Despite having accomplished their goal of getting Robitaille's speech cancelled, the members of the ASCC and their supporters did not emerge from their battle free from emotional scars. At least that is what one is led to believe when one reads the congratulatory message sent to the group by Laurier's Diversity and Equity Office (DEO) — an official administrative body of the university with the mandate to "cultivate a culture on campus that respects and promotes diversity, equity, inclusion, and social justice."

The DEO's letter to the group, also found on the ASCC Facebook page, promised support because: "Though Robitaille cancelled her address, The Diversity and Equity Office recognizes that survivors and their support networks in our community have been impacted … We recognize the range of impacts this can have on members of our community, including impacts on feelings of safety and belonging."
MORE: Conservative scholar shouted down at Middlebury College, forced to leave
MORE: FBI looking into Milo riots at UC-Berkeley, victim offers 'bounty' to ID attacker
Like The College Fix on Facebook / Follow us on Twitter
IMAGE: Shutterstock